Ronnie O'Sullivan signs up for Home Nations series, starting in Manchester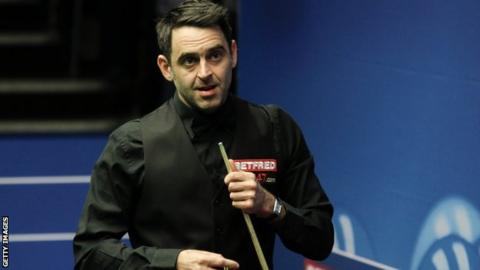 Ronnie O'Sullivan is set for a busy season after agreeing to play in the new Home Nations series, starting with October's English Open in Manchester.
O'Sullivan, who last played in the World Championship in April, did not play until December last year.
He has also entered the Irish Open in November. The Scottish Open takes place in December and the series concludes with the Welsh Open in February 2017.
Each event has a £366,000 prize fund, with a £1m bonus for winning all four.
Five-time world champion O'Sullivan, currently world ranked 10th, has also signed up for the Shanghai Masters, the European Championship and the International Championship.
The 40-year-old, who featured in six tournaments last term, said he was struggling to deal with the expectation of being snooker's "figurehead" after failing to reach the World Championships quarter-finals in April.
Sign up to My Sport to follow snooker news and reports on the BBC app.