Ronnie O'Sullivan will compete in Irish Open at Titanic Belfast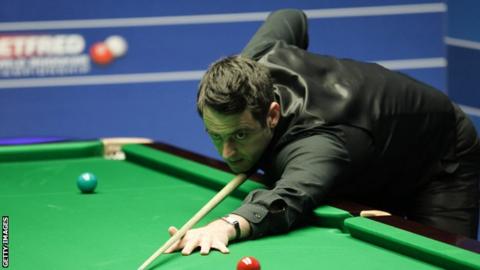 Ronnie O'Sullivan has confirmed he will play in the inaugural Irish Open at the Titanic Exhibition Centre in November.
O'Sullivan, 40, was the last winner of the Northern Ireland Trophy, the last world ranking tournament to be hosted by World Snooker in Belfast, in 2008.
The five-time world champion faces a busy autumn schedule.
O'Sullivan has also entered the English Open in Manchester, the Shanghai Masters, the European Championship and the International Championship.
Last season, O'Sullivan, currently ranked world number 10, did not play competitively until December.
The Irish Open will see 128 of the world's leading players compete in Belfast from 14-20 November.
The tournament is part of the new Home Nations quartet of events, with any player winning all four tournaments receiving a £1m bonus.
Total prize money for each of the Home Nations events will be £366,000, with the winner to receive £70,000.
The first of the four tournaments, the English Open, will take place in October, followed by the Irish Open, the Scottish Open in December and the Welsh Open in February 2017.