Ladies' World Snooker Championship: Singapore to host in 2017
Last updated on .From the section Snooker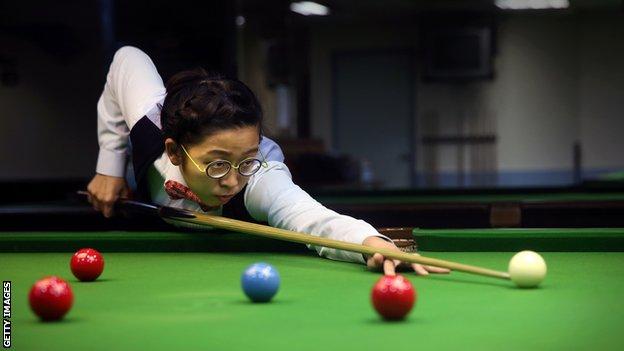 The Ladies' World Snooker Championship will be held in Singapore in 2017, the first time it has left Britain for 22 years.
Britain has been the host since India staged the 1995 tournament.
World Professional Billiards and Snooker Association chairman Jason Ferguson said the move was "fundamental" to the sport's growth.
He said: "This marks the beginning of our efforts to engage more women to take up competitive snooker."
England's Reanne Evans regained the trophy this year in what was her 11th world title victory.
The 30-year-old from Dudley defeated Ng On Yee in the final, the Hong Kong player having halted Evans' 10-year winning streak in 2015.