Mark Selby: Ronnie O'Sullivan beaten in Antwerp Open final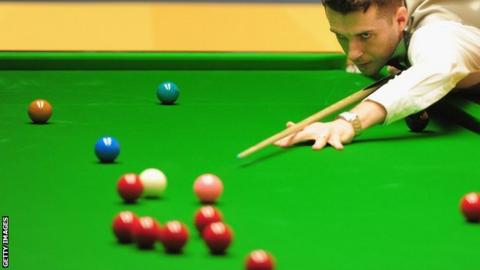 World number two Mark Selby came from 3-1 down to beat Ronnie O'Sullivan 4-3 in the Antwerp Open final and win his first title of the season.
Selby, who defends his UK Championship title in York later this month, took the honours at the European Tour event in Belgium with a fine final-frame 77.
"Any time you play Ronnie you have to be on your game," said Selby.
"From 3-1 down, I played really well. I never give up, but I didn't expect to get another chance in the decider."
World champion O'Sullivan took the opening frame with a break of 74 and although Selby hit back to level a tight second frame with a fine long blue, O' Sullivan took the next two frames.
Selby dominated the fifth with breaks of 52 and 61, and then made a superb 126 to level the match.
In the decider, O'Sullivan missed a black off its spot at 36-0 and Selby's classy 77 gave him the title.