Ronnie O'Sullivan's dilemma over five new ranking events in China
Last updated on .From the section Snooker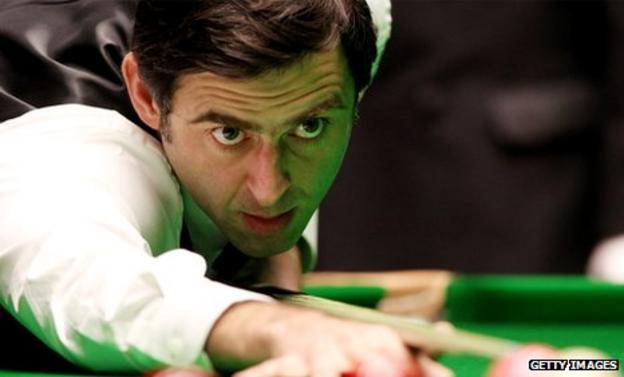 Ronnie O'Sullivan has admitted he is unlikely to play in the five new tournaments in China that have been added to the calendar.
World Snooker chairman Barry Hearn outlined the expansion of the calendar on BBC Radio 5 live.
But O'Sullivan, who beat Ding Junhui in the first round of the Masters, is already considering his future.
"I'm not prepared to travel 28 weeks a year living out of a suitcase," the former world champion said.
The 36-year-old, who threatened to quit the sport last month, added: "I still want to play snooker, but it has to be on my terms.
"It can be really lonely staying in a hotel away from your kids. I was kind of hoping I wasn't going to play again, but I've been working with [sports psychiatrist] Steve Peters and that's really helped me.
"For me it's about finding the balance between my home life and being away from my kids, as well as the enjoyment of playing."
O'Sullivan is ranked 16th in the world and, as a result, was drawn to face the defending champion in the first round at Alexandra Palace.
But that is something he knows he will have to get used to if he is to play fewer tournaments.
"I have decided that if I have to qualify, I have to qualify," he added.
"[My son and my daughter] are what's important, so if I can get a bit of both, that's what I'm going to do."
Hearn said: "There is an awful lot of overseas travel and the bad news for Ronnie is that there's going to get more and more of that.
"It's part of the global expansion of snooker. It won't suit every player but every player has the choice of what type of life he wants to lead.
"The downside for Ronnie is that he will inevitable slip down the rankings through non-attendance, but I think that is a decision he made himself and I welcome the decision for him personally. If it makes sense in his life that's what he's got to do."
O'Sullivan will face Judd Trump or Stuart Bingham, who play on Monday, in the second round of the Masters.