Barry Hearn brands snooker as the 'cleanest' sport
By Phil Goodlad
BBC Scotland at the Crucible
Last updated on .From the section Snooker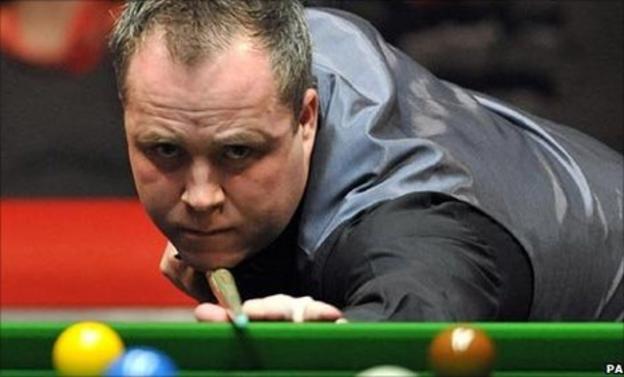 Barry Hearn believes that snooker has overcome match-fixing allegations to become the cleanest of sports.
The World Snooker chairman says it forced the sport to face some "embarrassing questions" and create measures to bolster its integrity.
"We've seen problems in tennis, cricket and football," stated Hearn at this year's World Championship.
"There is no reason snooker should be any different, but I believe now we are the cleanest sport around."
Last season's World Championship was shrouded in controversy after then title holder and world number one John Higgins was suspended by World Snooker following allegations in the News of the World newspaper.
The Scot was cleared of match-fixing but received a six-month ban for not reporting an illegal approach made to him to discuss throwing frames.
Higgins' then manager, Pat Mooney, was found guilty and banned from the game for life.
"It was a difficult time for the sport," Hearn told BBC Scotland. "But we've cured it.
"We've put in place measures like the Integrity Unit and educated the players about potential situations they could be put in."
Tennis introduced such an integrity unit in 2007, and three Pakistan players were banned this year by the International Cricket Council after being accused of spot-fixing. The trio also face a separate criminal trial on conspiracy charges, which they have denied.
Meanwhile, European football's governing body Uefa - as recently as 2009 - launched a probe into allegations surrounding 200 matches.
In snooker, those found breaking rules connected to the integrity of the game will be banned for life, a zero-tolerance approach that Hearn believes the players are behind.
"I think they wanted to be led that way," he said.
"It's very easy to fall foul of if you haven't had experience on how the world is changing."
Hearn was speaking after a media conference in which he detailed the future direction of snooker.
Next season, for the first time, more tournaments will take place outside the UK than within its shores.
"We are taking snooker to Brazil and Thailand, and are going to build on the huge interest Germany has for the game," added Hearn.
"We hope to build a platform that will see snooker being played somewhere in the world every week of every year. That's my plan."