BBC Sport - BBC Unsung Hero 2016: Rachael Halifax, a cycling volunteer, wins Scotland award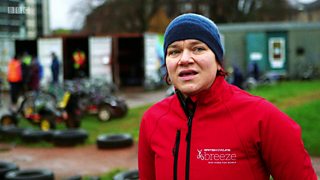 Rachael Halifax, BBC Scotland Unsung Hero 2016
Rachael Halifax, 43, from East Kilbride, is a clinical co-ordinator at Strathclyde University.
She devotes scores of hours of her free time each year to volunteer at cycling groups in Glasgow.
Rachael will attend the Sports Personality of the Year 2016 event on Sunday 18 December in Birmingham as BBC Scotland's Unsung Hero for 2016.
Find out how you can get into volunteering with our special guide.