Pieter Huistra believes Aberdeen have Euro edge on Groningen

By Richard Wilson
BBC Scotland
Last updated on .From the section Football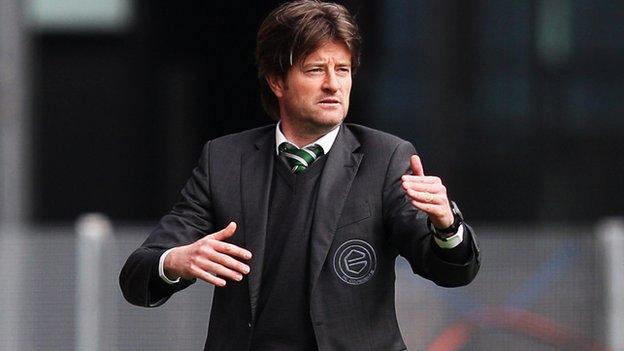 When Pieter Huistra is considering FC Groningen, there is always room for sentiment. This was the club, after all, where he made his start as a player, as a youth coach and then as a head coach.
"For me it's quite a special club," Huistra told BBC Scotland. "I still have a lot to thank them for."
However, emotional attachment does not impair his judgement.
For all that he spent three years, across two spells, at the club as a player and then six years, across two spells, as a coach, Huistra is still capable of maintaining perspective.
Groningen have arrived in Aberdeen ahead of their Europa League second qualifying round first-leg tie at Pittodrie with justified hopes of progressing. Huistra, though, believes that the narrow advantage lies with the Scottish side.
He spent five years at Ibrox, as a slight but game winger with good technical skills. He retains his connection with Glasgow, usually returning to the city two or three times a year, and a keen interest in Scottish football.
There is an element of respect in his view of the tie, but also realisation. Aberdeen have already played two competitive games this season, defeating Daugava Riva 8-0 on aggregate.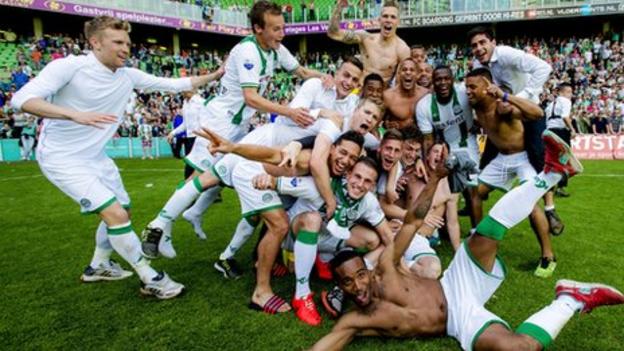 "This is always a problem for Dutch clubs, they are not ready physically at this time of year, they're not in their rhythm," Huistra said.
"Aberdeen have quite a good reputation in Holland, Groningen won't underestimate them. They will know what to expect. Aberdeen have an advantage, because of the competitive games.
"Last year was testing for Groningen. They began the season playing very attacking football, but they were really near the bottom of the table. They switched to a more defensive style, playing counter-attacking football, and climbed back up the table.
"Against Aberdeen, they will try to be strong defensively, and play with pace up front. All-round, Groningen have quite a good team, and there is potential for them to get better. I will be curious to see what happens, because the two teams are equally strong."
Groningen's team needs to survive each summer. The best players are often sold, partly to retain the club's finances but also partly to encourage the ongoing youth development strategy. Huistra understands Groningen, having managed them for two seasons before leaving in 2012, and accepts that the club faces a challenge every year just to maintain its status, with the teenage striker Richairo Zivkovic having left for Ajax.
It was Groningen, for instance, who first brought Luis Suarez to Europe, and one season with the club earned him a move to Ajax.
There were difficulties to absorb, since the Uruguayan struggled to learn Dutch and English at first and also succumbed to disciplinary problems. The effort was worthwhile, though, since Groningen finished eighth that season, and the striker's £75m move from Liverpool to Barcelona saw both of his previous Dutch clubs receive development payments.
This summer, the likes of Tjaronn Chery, an attacking midfielder, Filip Kostic, a Serbian winger, and Genero Zeefuik, another attacker, are all attracting interest.
Virgil van Dijk left last summer to join Celtic, and is typical of the club's ability to consistently develop players who can perform at a higher level, while Arjen Robben and Ronald Koeman are the two most famous graduates from the youth set-up.
"Historically, the club focuses on youth development and so there are often changes every season, but they are in the first eight most of the time," Huistra adds. "There are ups and downs, because the club will be selling its best young players every season or two.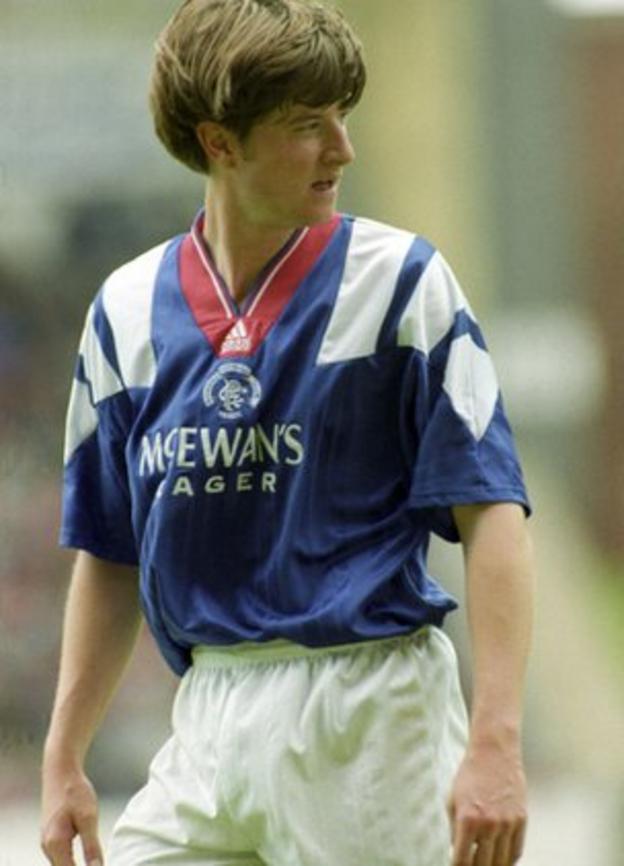 "They had a reasonably good last season. Three of four players have been nominated for interest from clubs abroad. I'm not sure which players will play.
"That's the question [if some will be rested to ensure that they are not cup-tied for clubs that are interested in signing them], but I think they will play [their best young players]. They got some money from Luis Suarez's move to Barcelona, they did well out of that, so they can take a rest now [from selling players]."
With regular crowds of 18,000 to 19,000, stability can be maintained. This is Groningen's first European campaign in seven years, but the team generally finishes in the top half of the Eredivisie.
They were seventh last season, 20 points behind the champions Ajax, but earned the final Europa League qualifying place through the play-offs.
Huistra guided them to fifth place at the end of his first season in charge in 2011, only to then miss out on the Europa League in the play-offs when they lost on penalties to ADO Den Haag. There was promise in the side, only for it to be broken up, which then affected Huistra's second, and final, season in charge.
"We started off fairly well and we got a nice team together," he recalls. "The first year was the season we took the most points in the league ever. It was one of the best seasons that the club has ever had.
"We then lost three or four of our main players, and replaced them with very young players. There has never been a lot of depth in the squad. At the winter break, we were sixth or seventh, but after that we sold another player, then we were unlucky with injuries."
Huistra believes that Van Dijk was "close" to being called up for the World Cup by Louis van Gaal, and "maybe will now get his chance" with Guus Hiddink taking over as manager. As well as following the progress of his former player, and a general interest in Scottish football, Huistra makes sure that he is up to date with the English game.
Having left De Graafschap last year, Huistra is keen to return to management, and he also believes that he is now ready to move abroad again.
"I've had my break and I'm ready to get back in," he said. "I'm ready now to go outside Holland, that's what I did as a player. I've a lot to bring with me, 14 years' of coaching experience."