Edinburgh to host Scotland's elite performance sport centre
Last updated on .From the section Scotland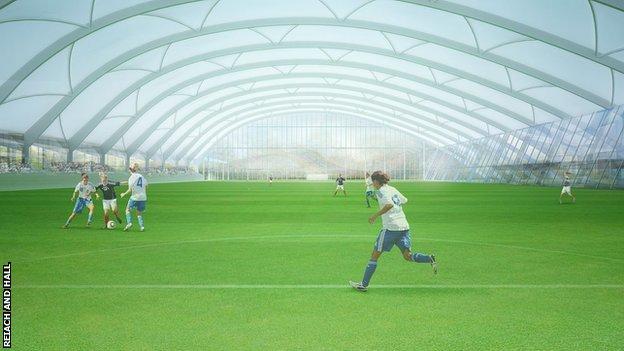 Scotland's National Performance Centre for Sport will be located at the Riccarton Campus of Heriot-Watt University, Edinburgh.
The £30m multi-sport facility is being constructed to help Scotland's athletes excel at elite level.
The centre will offer high performance support for football, rugby and volleyball and be operational by 2016.
Athletics, badminton, basketball, cricket, fencing, hockey and shinty will also receive assistance.
Netball, handball and squash are other sports that will benefit from the "high performance coaching and cutting edge sports medicine" on offer.
The new facility will be backed by £25m from the Scottish Government and £2.5m from each of Heriot-Watt University and the City of Edinburgh Council and it is expected that construction will start in the spring of 2014.
The centre will include an indoor full-sized 3G football pitch with seating for 500, a full sized grass pitch with seating for 500, a synthetic 3G pitch, two goalkeeper training areas with floodlights, two grass rugby pitches, five grass football pitches, three outdoor tennis courts, and a nine-court sports hall.
There will also be a 100-station fitness suite, hydrotherapy, strength and conditioning and treatment areas, office accommodation for governing bodies and also incorporate the existing facilities at the University's centre for sport and exercise.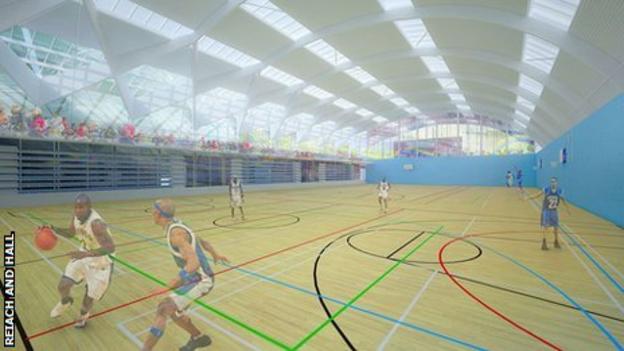 One of the main features is the centre's roof, which is inspired by the angle and trajectory of one of the greatest goals in football history, a strike by Brazil's Roberto Carlos against France in 1997.
The Reiach & Hall design has also been developed "around the athlete", providing facilities and services aimed at creating a positive impact on the preparation and development of athletes, coaches and volunteers.
Principal and vice-chancellor Prof Steve Chapman said: "This is tremendous news for the bid team and, I believe, for the future of performance sport in Scotland.
"We have the go-ahead to create a world class sporting facility, combining the expertise we already have at Heriot-Watt with a tremendous location, design and setting which have proved a winning formula and will continue to do so for Scotland's up and coming sports men and women."
The Edinburgh site was picked ahead of submissions made by Dundee City Council and a partnership between the University of Stirling and Stirling Council.