A fan with a microphone and his highlight of 2012

By Kheredine Idessane
BBC Scotland
Last updated on .From the section Scotland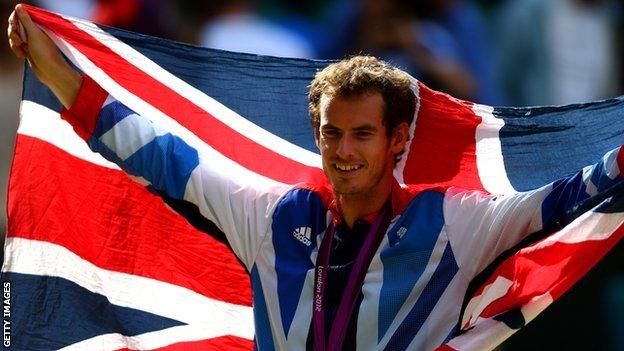 My highlight of 2012? Sharing a commentary box with my colleague John Beattie.
Perhaps I should elaborate.
It wasn't just any commentary box; it happened to be on Centre Court at Wimbledon. At the Olympic Games in London. For the gold medal match.
The new Olympic champion would be crowned in front of our eyes.
On one side of the net, arguably the greatest player ever to have picked up a racquet, Roger Federer.
On the other, a young man from Dunblane. A Scotsman in the Olympic tennis final.
The country's best ever player; and the best of British since Fred Perry three-quarters of a century ago.
And there we were - Mr Beattie and I, providing live commentary on BBC Radio Scotland, unashamedly rooting for an Andy Murray victory.
Incredibly, it wouldn't be our last historic Olympic gold commentary of the summer.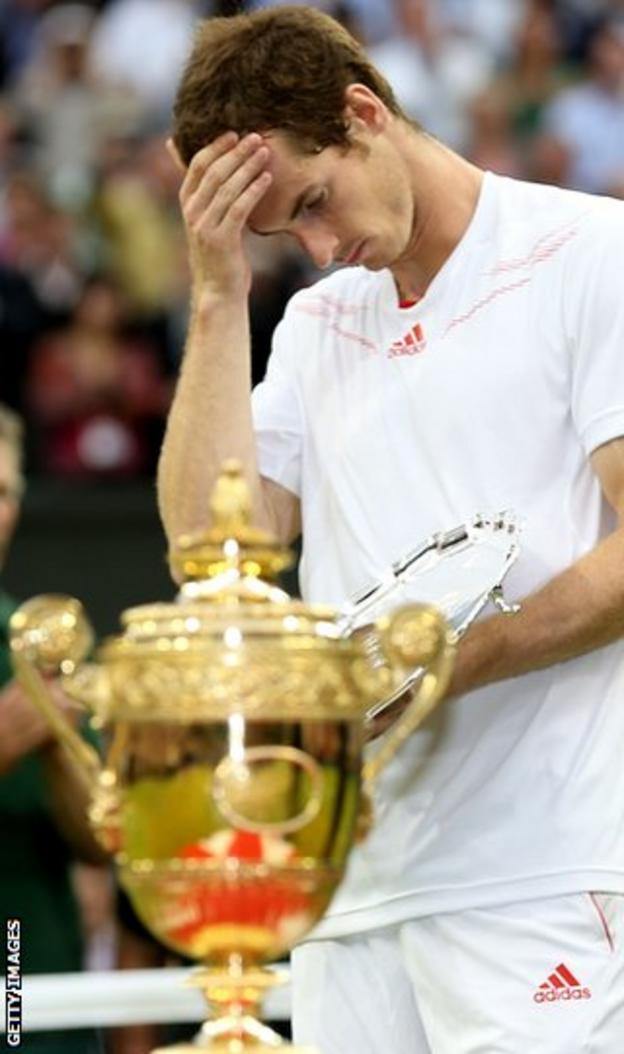 We would go on to call Sir Chris Hoy's triumph in the velodrome two days later when he became Britain's most successful Olympian.
What a privilege to offer some of the soundtrack to his sixth career Olympic gold as well as Murray's first.
As we settled into our seats and into the early part of our commentary, it became clear something extraordinary was in the air.
The home favourite won the first two sets for the loss of just three games. That never happens to Federer.
We were at the Home of Tennis, and the atmosphere that Sunday afternoon was extra special, even by Centre Court standards.
More colourful than usual, too; red and white for Federer; the red, white and blue of Team GB for Murray - amid Olympic pink and purple, some blue and white saltires sparkled in the sunshine just for good measure.
But the best thing about the day? Murray was winning, and winning well.
It was the biggest moment of his career; an Olympic final against Federer, on Centre Court, in front of a home crowd, and he rose to the occasion splendidly.
As BBC Scotland's tennis reporter for the best part of three years, I had seen Murray lose two Grand Slam finals in Melbourne.
This year's Wimbledon final famously reduced him to tears when Federer beat him a month before the Olympics.
There would be no repeat this time.
Even although Federer was chasing the only individual tennis honour still missing from his trophy cabinet, he was simply blown away by what was, at that point, the finest performance of Murray's career.
It laid the foundation for what was to follow in New York later in September, with US Open success
Even Federer's many fans rose to acclaim the new Olympic champion; their man had been routed 6-2, 6-1, 6-4 on the court the Swiss maestro has made his own over the years.
Which is why, of all my wonderful London 2012 memories (Grainger, Hoy, Jamieson, Ennis, Farah et al), Murray's gold medal is my own personal favourite.
And if you were listening to the match on BBC Radio Scotland, the unfolding triumph was brought to you by two fans with microphones.
And I shall never forget my afternoon on Centre Court beside big John Beattie.