Chick Young on the Scottish Cup semi-finals

By Chick Young
BBC Scotland football pundit
Last updated on .From the section Scotland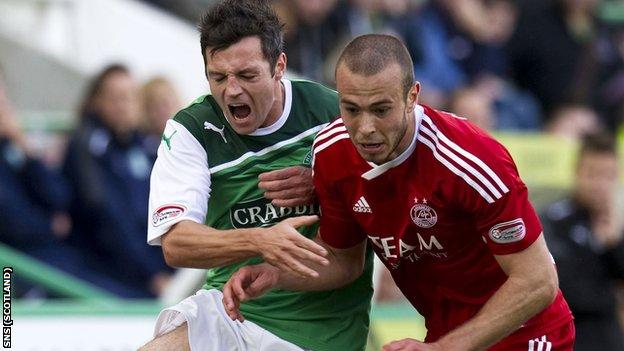 You have to say this about the Scottish Cup semi-finals: there is a good old fashioned big name look about them.
No upstarts like Ross County or Gretna, just four clubs steeped in Scottish football history.
And if you are a student of that particular subject, you will realise what this means to Hibernian who haven't won the cup since woolly mammoths were grazing on the moorlands of Arthur's Seat.
Average teams don't win leagues, but they do win cups. And at times this season Hibs have looked decidedly average - on good days.
They won't be relegated now. Realistically, Dunfermline need to win three of their last five games after the split to catch them and at the moment the Pars don't look like they could catch a cold.
So Pat Fenlon, ten minutes in the door, stands poised to make history, although that's nothing compared to his assistant Billy Brown who is on the threshold of being the first man ever to win the cup with Hearts and Hibs. Tell that to your local pub quiz team.
I've said it before and I'll say it again. That either Leith's finest - and in writing that I am not totally sure that there isn't maybe a local amateur team down the docks who could match them - or Aberdeen will be in our cup final is a breath-taking fact.
At least it is for those of us who suffered in Easter Road last September, enduring a 0-0 draw between them that was billed as a football match, but actually was an exercise in torture for the crowd.
To be frank, I don't see their semi-final going down as a classic either, but at least it will be blessed relief from the slog of an SPL campaign which has trudged wearily through autumn, winter and spring for both clubs.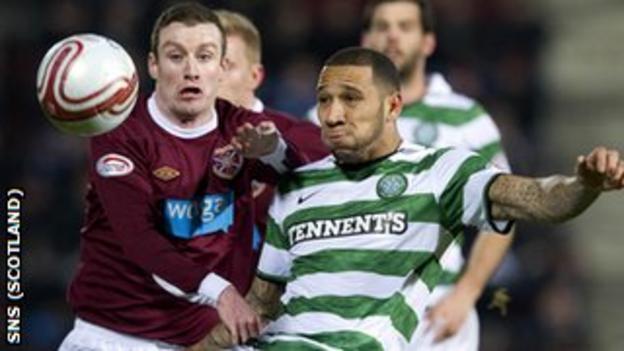 Anything could happen, even an outbreak of football, although I wouldn't hold my breath for that. But - outside the north east and the Celitc support - the nation would be intrigued by the prospect of an all-Edinburgh final and the opportunity for Hibernian to do what they haven't since 1902.
Except I don't see it happening. They might beat the Dons - in fact I think they will on Saturday even if it takes extra time and penalties to do so - but what kind of logic twists to a shape that decrees they can deal with the winners of the other semi-final.
It will be tasty at Hampden on Sunday. Celtic chasing a double, Hearts quivering with fear at the prospect of Hibs being in a final and them unable to do anything about their old chums from across town exorcising the ghost of 110 years.
It is Celtic for me. They spent the weekend partying after winning the championship but even legendary boozers like, say, Oliver Reid, don't have hangovers that last a week.
In truth, Celtic have just two meaningful games left this season and one of them will evaporate if they don't deal with Hearts properly at the weekend.
Paulo Sergio has proven to be a fine manager but will the new season dawn with him still in the role? Why don't they just get on with it and stamp a use-by date on the backside of incoming Tynecastle coaches? I fear another of Vlad's impalings coming up.
So it's an all green day at Hampden on 19 May as I see it.
But take comfort in this, dear friends in the north east and Edinburgh's west.
I'm the correspondent who told you Celtic would win the Treble…