Chick Young's view on safe standing areas at matches

By Chick Young
BBC Scotland football pundit
Last updated on .From the section Scotland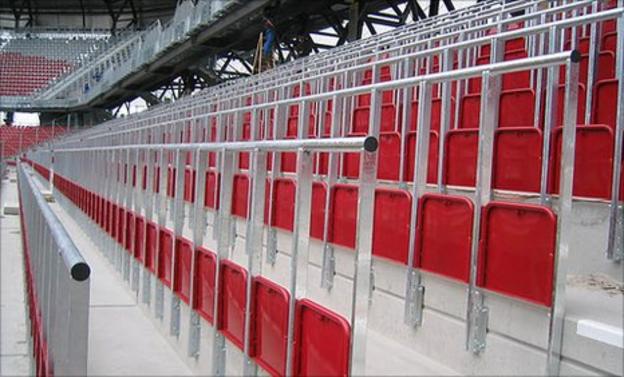 Ah, the spirit of Christmas; enjoyable most of all, particularly if it is from the Isle of Islay, served in a chunky crystal glass with ice and water.
But I cannot see me raising a toast this festive time to the Scottish Premier League's decision to give a blessing to the return to standing areas at our grounds.
What next? The go-ahead to the rebirth of the terracing tradition of half a dozen cans and the quarter bottle carry-out?
That inevitably led to drinking in its most unsavoury conditions, where supporters - far from the nearest toilet and in fairness crushed together and unable to retreat in search of one in any case - used empty cans and on some occasions a fellow fan's leg as a urinal.
Once of a time it was like that. Happy days. I was there when terracings doubled as toilets.
And honest - it happened - and people say we haven't moved on...
John Boyle, the outgoing owner of Motherwell, has been screaming for years that it is time to flog booze in our grounds.
His point, that you could go to Firhill on a Friday night and have a beer while watching the rugby but not 24 hours later while watching Partick Thistle play at the same ground.
It does seem like a knife through the heart of the folly of it all.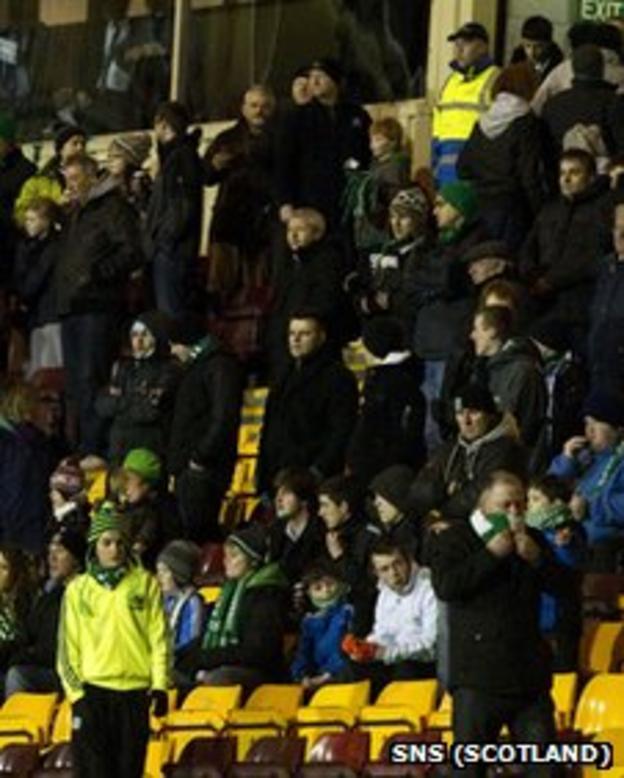 And sometimes, as they watch the Magyars of Maryhill, you can understand the desire of the support to turn to strong drink.
But, if you are talking double standards, you can't allow the Jags to sell alcohol and then deny Celtic and Rangers the right to do it.
And a wee swallow of drink at an Old Firm match... oh aye, that's a right good idea.
Meanwhile, back at the SPL's standing order. Personally, I never fancied standing at football matches.
I particularly don't like paying what seems like an instalment on my mortgage to attend a concert and then have some plonker standing in front of me blocking the view for which I have just sold my soul.
I paid to see a rock star - not the fat backside of some wannabe causing a total eclipse of the stage.
Seating stadia were brought in for a reason: tragedy at Hillsborough and at Heysel.
It made grounds easier to police even if fans did stand, because at least they were in rows with numbers on their nevertheless redundant seats.
And yet there is clearly a hunger for change. Just because old codgers like me prefer to utilise our fat backsides, it doesn't mean that others haven't got the right to remain vertical.
But embrace the concept with caution.
Bigger crowds and more content supporters are always key ingredients, but this will be countered in the short-term by the expense of reconverting stadia.
St Mirren, for example, built their new stadium on Greenhill Road to SPL criteria and it isn't just a case of ripping out the seating and letting people stand.
There are safety barriers to be put in and the levelling of the new terracing has to be totally reset.
Furthermore, I didn't hear any police force popping their clogs for the idea - in fact, Strathclyde's finest hinted that it was the first they had heard of it.
But at least someone is listening to public opinion and not sitting on their plump backsides ignoring the will of the people and that at least is a shaft of light in this deep mid-winter.
Me? In the end, I'll sit out the move for those who want to stand up and be counted.
But, on this occasion, at least I admire the spirit of the idea - and it's not even from a Hebridean Island.