Irish beat Scots to complete shinty-hurling series win
By Charles Bannerman
BBC Scotland Shinty Reporter
Last updated on .From the section Scotland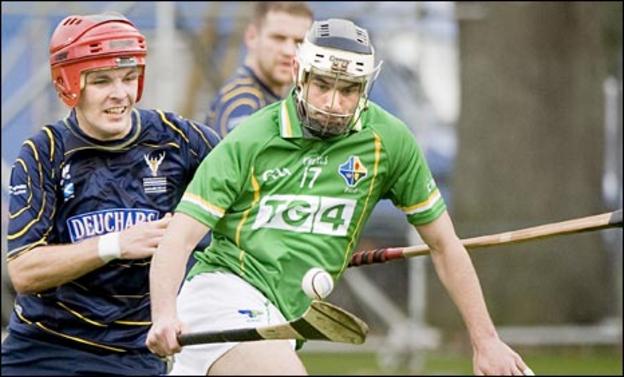 A late goal by Ireland's Joe Bergin broke Scottish hearts at Bught Park, Inverness and snatched victory both in Saturday's return leg in the 2011 shinty-hurling series and in the two-game contest for the Marine Harvest Quaich.
But the Irish fought back, with Bergin's three-point goal eight minutes from time finally altering the destiny of the silverware.
Scotland got off to a flying start with Kevin Bartlett scoring the first of his 10 points for strikes over the bar, followed by a goal from Finlay MacRae and the home side led 9-0 after 33 minutes.
The Irish fightback then began, including Bergin's firist goal of the game just before half-time when it was 11-5.
Ireland tightened it to 11-8 with strikes which included a two-pointer from Willie Hyland but more good work by Bartlett and Gary Innes brough the score to 14-12 with eight minutes to go.
Then Bergin grabbed his second goal of the game and what turned out to be the winner, the three points bringing the final score to 15-14 for the Irish who retain the trophy with victories in both games.