Chick Young's view

By Chick Young
BBC Scotland football pundit
Last updated on .From the section Scotland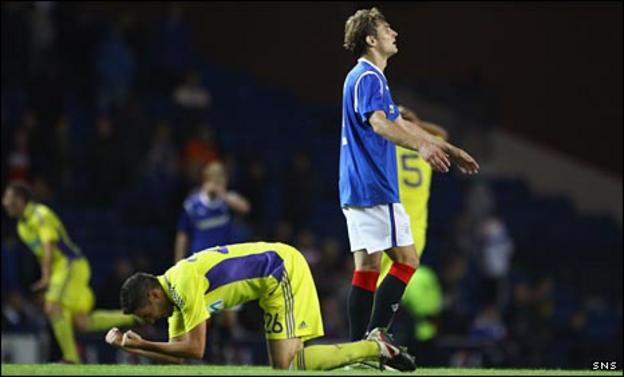 Scottish football has a new address - right at the bottom of Skid Row. If you can't find it, it's just beside the end of the world.
August the 25th and just 13 days into the grouse season. But, for all the massacre of these poor wee birds, at least you have more chance of spotting one of them than you have of seeing a Scottish team in Europe.
Old Firm fans are united in grief, with not even the consolation of the right to point a finger of blame. Embarrassment, anger, frustration, they are feeling one another's pain.
What a state of affairs. We are manure and we know we are.
The game in this country has sunk to a new low in terms of its international reputation, humbled not by Europe's football aristocracy, but by the flotsam and jetsam of the continent.
Malmo and Maribor - Glasgow Rangers, who have spent half a century and more promenading around the European game, couldn't get one win in four attempts.
Sion - there once was a Glasgow Celtic that would have had them for breakfast.
Listen, I've been over the course, travelling with and reporting on Scottish teams' wee adventures around the world for four decades and I have penned a few epistles of doom.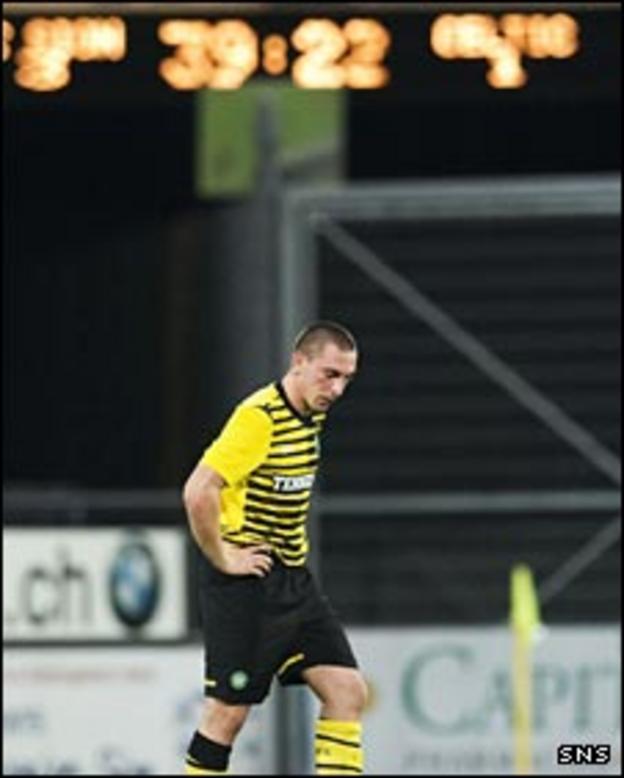 But this is a new low.
Wiped out with a week of August still to go. It was a photo finish with the schools as to who was back first.
There is no single factor responsible for the plummeting reputation of our game.
But the intransigence of the alleged leaders of our sport to address the issues like re-organisation, the embracing of too many average foreign players and the ridiculous reluctance to give Scottish youth its head have played their part.
I note too that the Irish game has never juggled with a higher co-efficient rating since it switched to summer football.
And then there is the Ally McCoist and Neil Lennon target practice, as if they came as a package deal.
Too much, too early some would say when the reality is that the Rangers manager served an apprenticeship under one Walter Smith - who seemed to know a wee bit about the business - while the Celtic man was indeed thrown in at the deep end.
But was that not a fairly capable swimming action he was perfecting at the end of last season as the Celtic support forgave him the loss of the title and rejoiced in the Scottish Cup win?
But, you know what? In two or three weeks, it will all be forgotten as a baying crowd at Ibrox screams abuse in the first Old Firm game of the season.
Maribor? Sion? Who cares? Let's get wrapped up in our own wee backyard and throw the passports in the bin.
Well, actually, I care. And Scot Symon and Jock Stein and Willie Waddell and Alex Ferguson and Jim McLean and Martin O'Neill and Walter Smith - the blokes who did carve out a Scottish reputation in Europe - would care too.
We are a nation whose future is embarrassing our past.