Craig Levein says draw for Brazil 2014 could be worse
Last updated on .From the section Scotland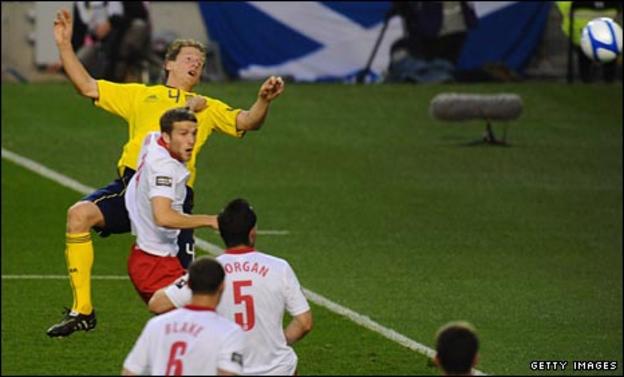 Craig Levein says he's happy with Scotland's World Cup draw, after being paired with Croatia, Serbia, Belgium, Wales and Macedonia.
There are no minnows, with Wales, who have beaten the Scots twice in three meetings, the lowest-ranked team.
But the Scots missed being drawn with major nations like holders Spain, Italy, Germany and England.
"It could be a lot worse," the Scotland manager said.
"There will be a lot of homework to be done on our opposition and I am not going to try and make predictions at this early stage.
"It's such a long time before we play any of these games," Levein told Sportsound on BBC Radio Scotland.
"The dates meeting will be the last week of August, so we'll need to do a fair bit of research and go across to that meeting armed with some preferences.
"On reflection the two teams below us are probably tougher than we wanted and the top two could have been worse.
"Although Croatia and Serbia are extremely talented teams, we could have had Spain and France which would have been incredibly difficult."
Only group winners are guaranteed a place at the finals in Brazil, with the eight-best second-placed teams playing off against each other to go through.
Croatia are the top seeds in Scotland's group and they will face Balkan derbies with Serbia and Macedonia.
Scotland, who had gone into the draw among the fourth seeds, would have been hoping to have come out of the hat with the likes of Liechtenstein, Luxembourg, Malta, Andorra or San Marino from the pot six.
Instead, they face British Isles rivals Wales, who Craig Levein's side defeated 3-1 the last time they met in May.
However, the Welsh manager, Gary Speed, had been denied a number of his top players for that Carling Nations Cup meeting in Dublin.
And the Scots have lost 3-0 and 4-0 on their last two visits to the principality, in 2009 and 2004 respectively.
Levein said: "I would have rather avoided Wales because obviously it brings in that home international rivalry, which we probably could have done without.
"We have recent good experience of playing Wales, when we won against them over in Dublin recently, but also not so long ago we lost 3-0 to Wales, so it's a bit of a mixed bag.
"But I look at that group Wales were in and I don't think there's any doubt there are other teams in there I would rather have played."
The Scots might have preferred to have faced Norway or Greece from the group of top seeds.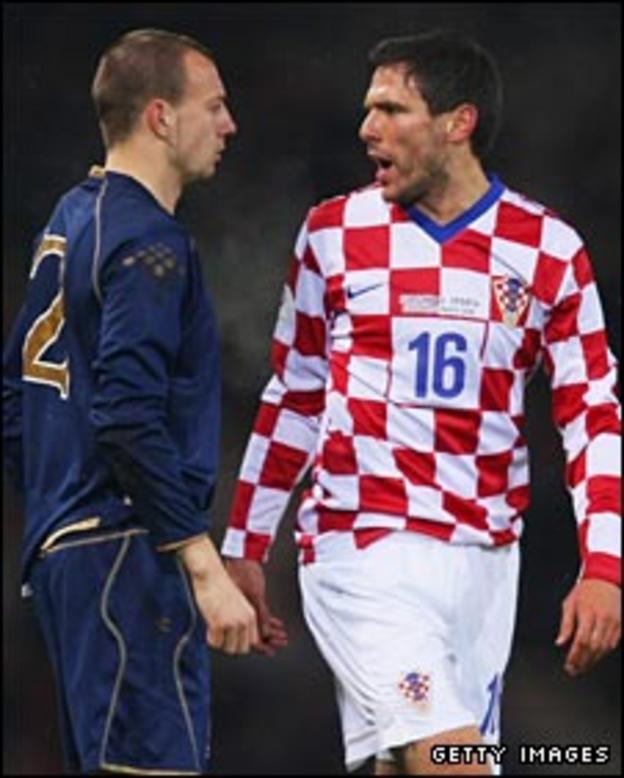 However, they missed being drawn with Spain, England, Netherlands, Germany, Portugal and Italy - and their record against Croatia is a good one.
The Scots have yet to lose after three meetings and three draws, the last being in a 2008 friendly.
From pot two, Levein's side also avoided potentially the most difficult opponents in France and instead will face Serbia for the first time.
"There is no coincidence that Croatia are in pot one and Serbia pot two," said Levein, who admits he does not know much about either of those sides.
"A lot of people don't maybe know an awful lot about them, but it's not a lottery - they have had to earn their places.
"They've obviously had very good results in competitions recently. We have to give everybody their due respect.
"Some of the dangers are that when people don't see a Spain or a Holland or an England come out in pot one, they think 'oh, that's an easy team to play against' without knowing the strengths of the opposition.
"That's something I have to get up to speed with very quickly.
"I know a bit about Belgium - they're improving, in particular with regard to the younger age groups - and Macedonia we have recent experience of."
The Scots have a poor record against Belgium, but the two sides have not met since Craig Brown's side lost 2-0 in Brussels to end their World Cup qualifying hopes in 2001.
Macedonia are the second lowest ranked side in Group A, but a 1-0 defeat in Skopje seriously dented the Scots' 2010 World Cup qualifying hopes despite a 2-0 win in the reverse fixture.