Scots performance job candidates delight Craig Levein
By John Barnes and Chris McLaughlin
BBC Scotland
Last updated on .From the section Scotland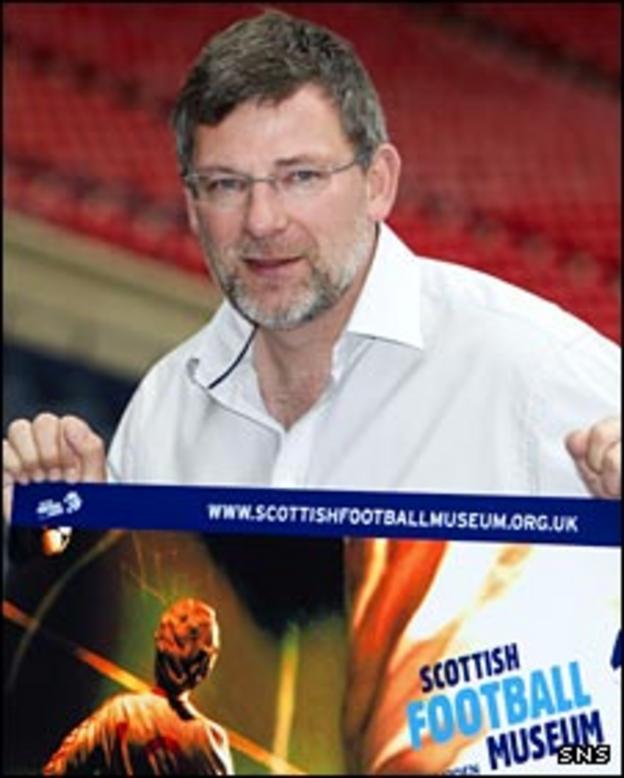 Scotland have one more candidate to interview before filling the new post of performance director.
And national coach Craig Levein is delighted with the field from which he and his Scottish Football Association colleagues have had to choose.
"There's been some excellent candidates," he said.
"It is such an important position that myself and the other people involved in the interview process want to make sure we get the right person."
SFA chief executive Stewart Regan told BBC Scotland at the weekend that a decision could be made as early as this week.
And it is understood that the position will not be filled by a top football coach or manager.
The successful candidate will combine coaching and administrative experience as well as political awareness for a wide-ranging role that Regan expects to "develop a new Scottish style of play".
Levein suggested that Spain, who had again impressed with their passing skills against England in the Under-21 European Championships the previous evening, were the benchmark.
"I think the Spanish style of play is one that is held up as an example by every team, every country, every player just now," he said as he celebrated 10 years of the Scottish Football Museum.
"It is inventive, it is attack minded and, technically, it is superb and a delight to watch.
"We'd all love to play exactly the same way as Spain play and, at the SFA, we're investing a lot of money in the performance side of things to try to improve the way we play and improve the quality of players we have available.
"And our dream would be to put 11 players on the pitch and play exactly how Spain and Barcelona play, but that's a little bit of way.
"As the governing body, it is our responsibility, particularly with the national teams, to always try to improve.
"I am fortunate that, just now, we have some excellent technical players and the challenge is to make sure that there is a conveyor belt of young players who have all the tools necessary to be international players and be able to play in any style or manner the coach wants to play.
"But, to do that, we have to concentrate very hard on the performance side of things and certainly on the elite strand of players in Scottish football.
"I'm hopeful that we'll very soon be announcing a performance director and it is another significant step for the SFA in what I consider to be quite considerable progress in the last year or so."
Levein said they had taken their time to find suitable candidates.
"We have a strategy in place just now and we just need someone to take that strategy and roll it out," he added.
"We have one more interview to do and I hope that, before the end of the month, we will have news for you."