Carling Cup 'first class' for Scotland - Craig Levein
Last updated on .From the section Scotland
Scotland manager Craig Levein refused to add to the criticism of the Carling Nations Cup by those in charge of the Welsh and Northern Irish teams.
"It's been a first-class competition for me and the players," said Levein.
"It's not my job to look at the make-up of the tournament and suggest anything they might improve on. We are playing in the right manner and trying to win.
"If the tournament is on again in two years' time we will be there and trying to do the same again."
Northern Ireland boss Nigel Worthington believes the timing of the games at the end of a long season for many players has not been ideal, as his side have endured poor performances and low turnout.
His team's 2-0 defeat by Wales on Friday evening followed a 3-0 loss to Scotland in February and a 5-0 hammering by the Republic of Ireland on Tuesday evening.
And Wales manager Gary Speed, who watched his team lose 3-1 to Scotland on Wednesday, has described the tournament as a pointless exercise that has been of little benefit.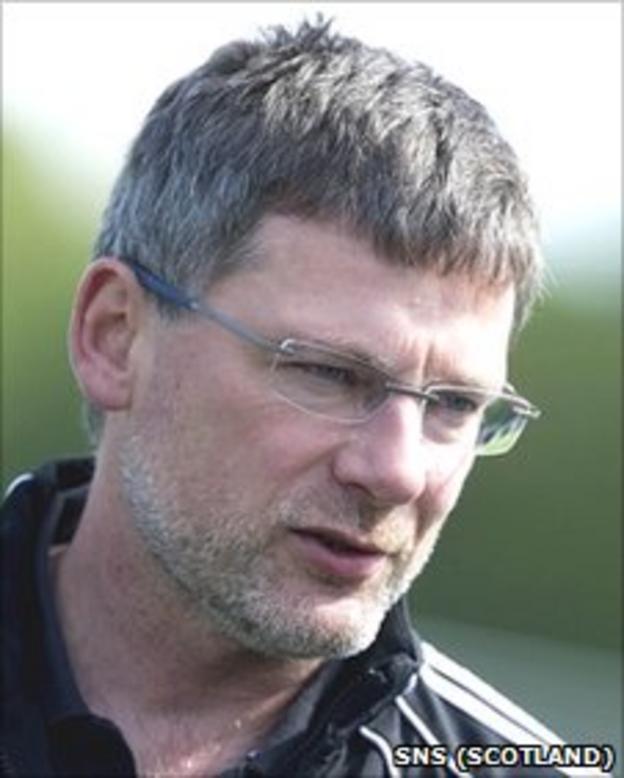 Speed is particularly unhappy at the scheduling of Wales' games - they played Scotland 48 hours before their match against Worthington's side.
However, as Scotland and the Republic of Ireland vie for the silverware on Sunday night, Levein was far more complimentary.
He believes the Dublin tournament helps build team morale and boosts his aim of making playing for Scotland attractive to players again.
He said: "That's the difficulty for every international manager. In recent years there has been a change in the importance of international football.
"Club football, in some areas, has become more important. That, for an international manager, is an extremely difficult situation to cope with.
"As the Scotland manager, my job is to make playing for Scotland as attractive as possible so that everybody wants to be here and everybody wants to play.
"The more often we can get them together, the better it is. That allows them to work together in training and also spend time together, which can only help them foster a good attitude.
"We are working towards that and we are improving and every now and then there will be a snap-shot of where that improvement is."
Meanwhile, striker Kenny Miller has warned Robbie Keane that Scotland are determined to prevent him from hitting his 50th international goal this weekend.
Keane claimed his 47th and 48th goals in this week's heavy defeat of Northern Ireland.
Miller now hopes the Scots can prevent Keane from adding to his tally when the two nations meet in the tournament's final match on Sunday.
The Bursaspor forward said: "He is a top player. To get that level of goals in international football is incredible.
"Hopefully he stays on the 48 goals this weekend. It would be a fantastic achievement for anybody to get 50 international goals and he is a player who thoroughly deserves it."
And he added: "What we set out to do at the start of the tournament was to win the three games and win the tournament.
"More importantly, it has given us three games to prepare and get the team set up for the qualifiers.
"We were really happy with how we played on Wednesday night and if we can go about our business in the same way on Sunday then hopefully we will be getting the trophy.
"They are definitely a model team to look at, they are a fantastic team. It will be a tough game for us.
"It's a game that might be a measuring stick for how far we have come. I think we have made great progress under Craig."