Hamilton's James Gibson suffers third knee injury
Last updated on .From the section Scotland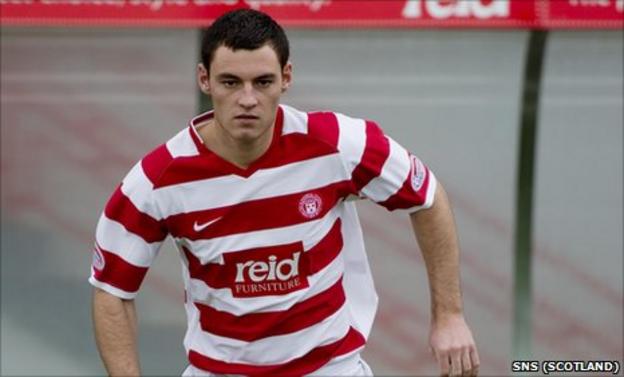 Hamilton defender James Gibson has suffered another knee injury during a reserve match against Hearts.
The 22-year-old was injured in pre-season training last year, but returned following surgery then had a recurrence of the injury in April.
He played in the first half of a recent match and suffered another injury to same knee shortly before half-time.
Manager Billy Reid commented, "I'm absolutely gutted for James. I really feel for him."
Gibson, who had become a regular starter for Hamilton at the end of the 2008/09 Scottish Premier League season, failed to make an appearance during the last campaign after suffering his injury while training.
Hamilton have received results of a scan on Gibson's injury and confirmed that he has suffered a medial collateral ligament strain, torn cartilage and bone brusing.
A club statement said: "The anterior cruciate graft appears at this time to be intact but query a partial sprain.
"The player was warned of the potential risks of surgery after his previous operation."