Tokyo Olympics: Hannah Mills delays retirement to compete at 2021 Games
Last updated on .From the section Sailing
The postponement of the 2020 Olympic Games has brought mixed feelings for sailing champion Hannah Mills, who will delay retirement to compete in Tokyo.
The Games will take place in 2021 because of the coronavirus pandemic.
For Mills, 32, who was going to retire after the Games, there is relief at the new date, despite having another year of sailing at the highest level.
"It's all consuming, an Olympic campaign, so it really is a big deal to add another year to it," she said.
Mills, who won gold at the Rio 2016 Games, admits there have been "low moments" in which she questioned whether she had the motivation to train for a third Olympics.
She won silver at London 2012 and is pressing on with her attempt to become the most successful female sailor in Olympic history by claiming a second gold alongside partner Eilidh McIntyre.
"I just know what it takes to deliver your best performance. It really does take everything you've got," she added.
"But ultimately I've come on such an incredible journey with Eilidh McIntyre, my crew - it's going to be her first Olympics which is such a cool, special, amazing thing to be a part of.
"I really believe our team has something great to offer. So when you weigh it up logically and take the emotion out, it's a really easy answer."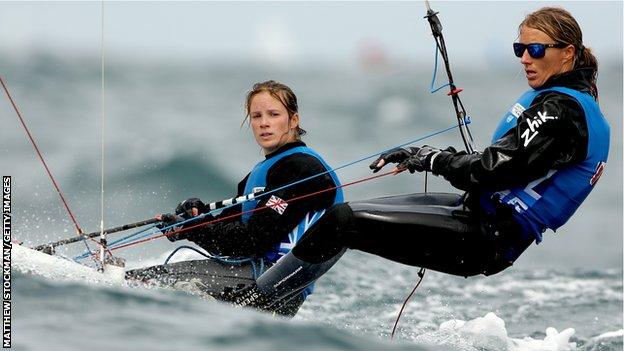 With selection for Tokyo next year confirmed, Mills is looking forward to the challenge of competing in the women's 470 dinghy.
Mills and McIntyre are part of an unchanged squad announced by British Sailing on Tuesday. A 15-strong team had already been selected before the coronavirus pandemic forced a delay.
Sailing was among a handful of sports to have already finalised squads to represent Team GB in Japan.
The rescheduled Games - which will still be called Tokyo 2020 - will take place from 23 July to 8 August, 2021.
"It solidifies the goal," said Mills.
"We know now exactly when the Olympics is going to be so we just need to figure out the best possible training plan between now and then.
"It would be a massive mistake for us to just carry on as we have been for the last four to six months - head down, smashing every single day - because we'd certainly burn out at some point.
"So it's about re-assessing and looking at how we approach the next 14 to 16 months."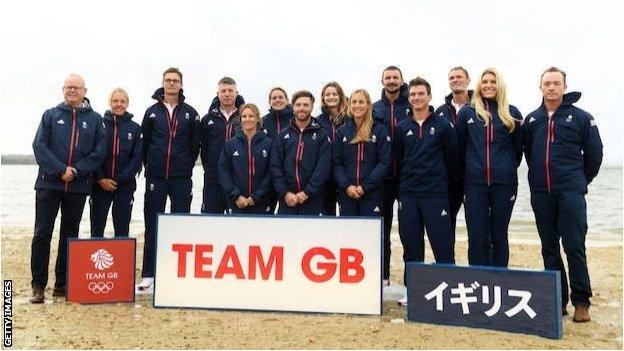 Another member of the squad, Elliot Hanson, is set for an Olympic debut in the laser.
He was one of the last sailors to be selected the first time around and admits the re-confirmation of his place has come as a huge relief.
"Selection was only just sinking in and then it was partly taken away with the ambiguity as to what was going on with our trials process," he said.
Hanson is pleased he has an extra year to prepare after coming close to a medal at the World Championships.
"To have the extra bit of time is a confidence boost. I'm lucky in many ways. I feel like I'm on an upward trajectory," he added.
"There's another World Championships between now and the Olympics to hopefully get that medal."
Olympic performance manager Mark Robinson said British Sailing "strongly believe" the squad remain the right athletes to represent the nation in 2021.
"The global pandemic has caused much uncertainty but, combined with release of the new dates for the Olympic Games, this decision will give our sailors the confidence, clarity and motivation to charge towards Tokyo 2020 and the goal of bringing home medals for Team GB," he said.
GB sailing squad for Tokyo 2020
Giles Scott (Finn)
Hannah Mills and Eilidh McIntyre (470 women)
Luke Patience and Chris Grube (470 men)
Charlotte Dobson and Saskia Tidey (49erFX)
Dylan Fletcher and Stuart Bithell (49er)
Alison Young (Laser radial)
Emma Wilson (RS:X women)
Tom Squires (RS:X men)
John Gimson and Anna Burnet (Nacra 17)
Elliot Hanson (Laser)