Michael Beckett wins silver at Laser European Championships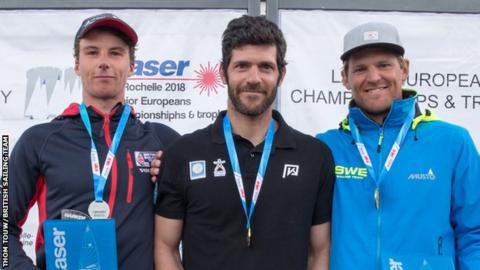 Michael Beckett has won his first senior medal for the British Sailing Team after claiming silver at the Laser European Championships in La Rochelle.
The 23-year-old from Solva in Pembrokeshire put on an impressive show of consistency over the six day regatta.
He finished just one point behind regatta winner Pavlos Kontides of Cyprus.
"I'm so exhausted... this really hasn't sunk in," Beckett said.
"I have a silver medal, my first ever senior medal, from the Europeans and I can't believe it.
"I knew all week I had some good pace, I wasn't necessarily the best in the fleet so I was just trying to stay consistent and it really paid off on the last day when the leaders started to struggle."
Beckett's success has given him a timely boost ahead of the Sailing World Championships in Aarhus, Denmark, in August.