Volvo Ocean Race: Route to visit Great Britain for first time in 12 years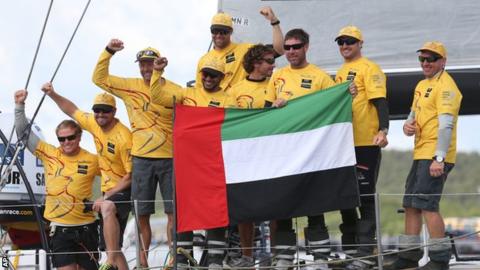 The 45,000-mile Volvo Ocean Race will return to Great Britain in its next edition for the first time in 12 years.
Competitors will reach Cardiff in May 2018 before racing across the top of Britain to Gothenburg, Sweden.
The 2017-18 race, the longest in the competition's history, will begin in Alicante, Spain in November next year and end in the Netherlands.
British Olympic silver medallist Ian Walker skippered Abu Dhabi Ocean Racing to victory in the 2015 edition.
The race will also pass through Cape Town in South Africa, Hong Kong, Auckland in New Zealand and southern Brazil on a route that takes in 11 cities across five continents.