Rio 2016: Water quality at Olympic venue 'needs improvement'
Last updated on .From the section Sailing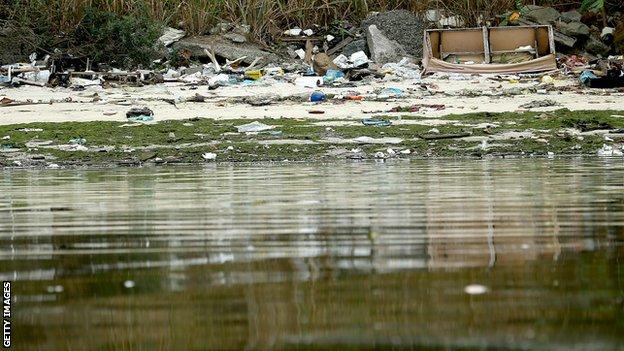 The water quality at the sailing venue for the 2016 Rio Olympics "needs improvement", but will be "totally clean" by next summer, the president of the organising committee has said.
Recent tests at Guanabara Bay have revealed high levels of bacteria and viruses coming from human sewage.
"This is a very serious matter," said Carlos Nuzman.
"Marina da Gloria needs improvement but will be totally clean by the end of the year with the construction of a new pipe structure that will take sewage and rain water elsewhere.
"I have no doubt we will have no problems with the sailing at Guanabara Bay. The health of the athletes is the number one point we're working on and we're doing our absolute best to protect the athletes' health.
"We're working very closely with the State government and the researchers and I'm sure we will have no claims during the Games."
The International Olympic Committee has ordered the water to be tested for disease-causing viruses after taking advice from the World Health Organisation, while the International Sailing Federation has said it will carry out its own tests for viruses in Guanabara Bay.