Ben Ainslie faces tough competition - Stephen Park
Last updated on .From the section Sailing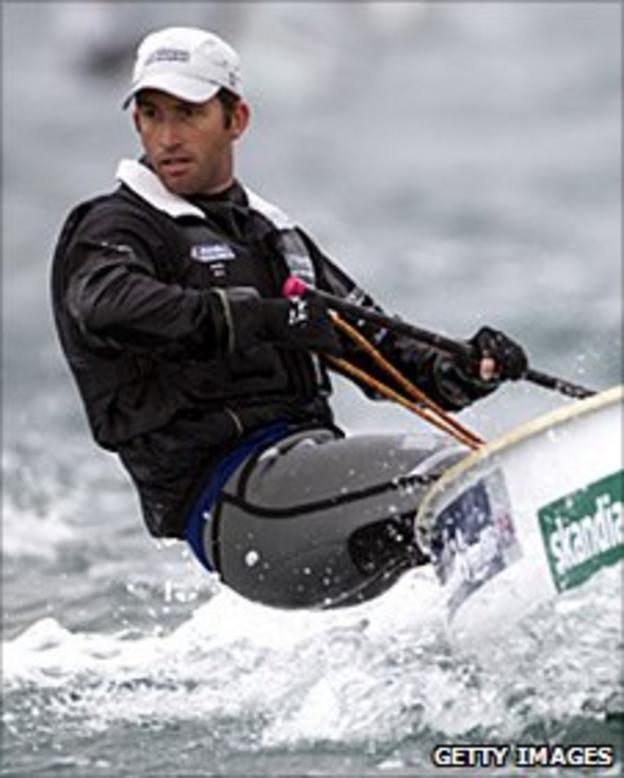 Olympic sailing coach Stephen Park has warned Ben Ainslie that he will have to work hard to beat his British rivals in the Finn class at Sail for Gold.
Ainslie, who leads this week's event after three races, is up against compatriots Giles Scott, Ed Wright, Andrew Mills and Mark Andrews.
"If he wants to win he's got to knuckle down," Park told BBC Radio Solent.
"The other guys will fight him all the way and do all they can to come out on top and not let him get away with it."
The regatta, which is being held at the Olympic venue at Weymouth Bay and Portland Harbour, ends on Saturday, and Ainslie says he expects the next four days to pose a difficult challenge.
"It was always going to be tough because all the top international sailors are here, and the fact that it's going to be windy will also make things interesting," said the 34-year-old.
"The British sailors do well in the breeze so hopefully we will see some Brits at the top of the fleet."
For full coverage listen to BBC Radio Solent and Sail for Gold Radio