Six Nations stake sale to private equity firm CVC moves closer
Last updated on .From the section Rugby Union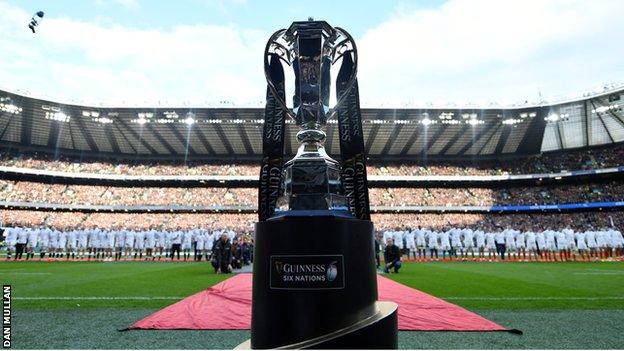 The Six Nations has "entered into an exclusive period of negotiation" with private equity firm CVC to sell a stake in the game's oldest championship.
The deal will provide a financial boost to each union but would mean partly surrendering control of the competition.
"Six Nations believes that investment in rugby football is vital for the long-term future of our game and this belief is central in our decision to enter into this period of negotiation," said a Six Nations statement.
"Six Nations, together with its constituent unions and federations, has agreed to enter into an exclusive period of negotiation with an external investor partner.
"As these negotiations are confidential and commercially sensitive, Six Nations will not be making any further comment."
The Six Nations unions - England, Ireland, Scotland, Wales, Italy and France - have been in talks for almost two years over pooling their commercial interests.
In March, BBC Sport reported that CVC's initial offer was for an approximate 30% share in the Six Nations.
However, according to the Times, the latest proposal would see CVC take control of 15% of the unions' collective commercial arm.
'I will ensure we have a global game'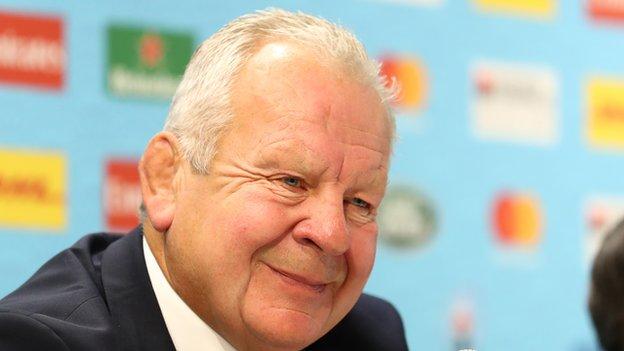 This proposed deal would appear likely to create an even bigger gap between a small elite pool of countries at the top of the sport and the rest, but Bill Beaumont, the chairman of World Rugby, insists that will not happen.
"Rest assured we are not just sat on our hands doing nothing about it," Beaumont told the BBC.
"I will ensure that we make certain we have a global game."
The proposed Nations Championship was abandoned earlier this year after opposition from the Six Nations, who have instead moved to pool their commercial rights and sell to CVC.
Beaumont says this will mean World Rugby's focus will turn to the less developed rugby nations in order to help them compete with the financial strength of those in the Six Nations.
It is also understood CVC are considering an approach to SANZAAR, the body that represents the Rugby Championship sides New Zealand, Australia, Argentina and South Africa.
"What we are trying to do is look at new competitions," Beaumont added.
"Maybe it's a global Tier Two competition, where all the (Tier Two) countries play in that or it could well be augmenting existing competitions that we have like the Pacific Nations Cup, or the North Americas Cup, or countries in Europe.
"There are many ways we are looking at."