Wales will review 60-cap rule after 2019 World Cup
Last updated on .From the section Welsh Rugby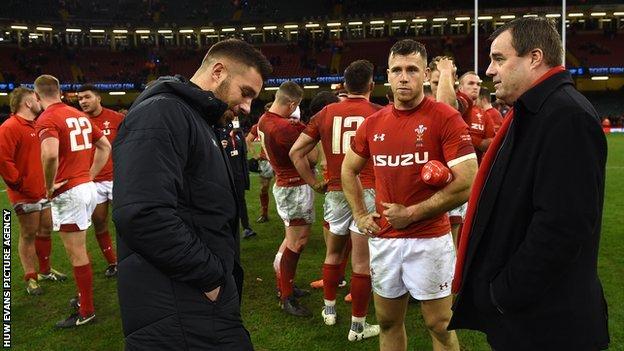 Welsh Rugby Union chief executive Martyn Phillips says Wales 60-cap rule will be reviewed after the 2019 World Cup.
The WRU brought in the selection policy in October 2017, meaning players would not be picked if they had won fewer than 60 caps and opted to move away from Wales.
Rhys Webb was the highest profile casualty after his 2017 move to Toulon.
"The commitment was to revisit it after the World Cup," said Phillips.
"We would have gone through a World Cup cycle and had a look at what has worked and what hasn't.
"We worked with loads of different stake holders and have talked to the players through the Welsh Rugby Players Association a couple of months ago.
"What we agreed with the players was it was quite a big change and there were a couple of other things we need to look at.
"The sorts of things that were talked about last time was would there be a regional appearance limit involved and what impact would the [British and Irish] Lions have, etc."
Phillips believes the policy has worked overall with Wales retaining most of its talent among the four regions and with the national side currently ranked world number one.
"It looks like it is working when you have a Grand Slam under your belt and have won 15 out of your last 16 games there is not much not working," said Phillips.
"If there is an opportunity to make it better then you should do that."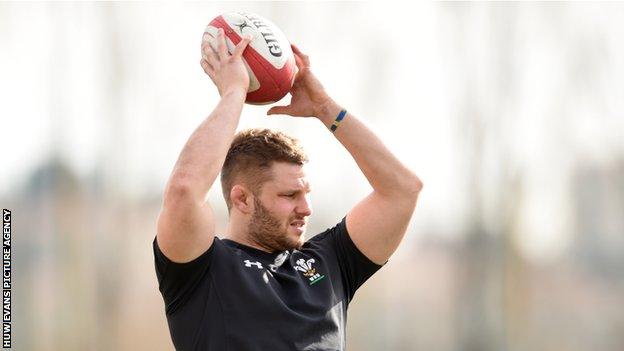 One player who will be affected by the current 60-cap rule is Wasps flanker Thomas Young who has one year left on his club contract.
Young made his Six Nations debut against Italy in February 2019 before picking up a hip injury playing for Wasps which ruled him out for the rest of the season.
The 27-year-old was left out of Warren Gatland's extended World Cup squad but is on the brink of returning to full training with Wasps now.
"He is a proud Welshman and wants to play for Wales," said Dai Young, Wasps director of rugby and Thomas' father.
"My understanding is he has one more year left at Wasps and as it stands at the moment if he wants to play for Wales he has to go back and play for one of the regions.
"If he doesn't he is not eligible to play for Wales.
"He would consider going back to Wales definitely but if he doesn't get an offer, where does that leave him?
"The big issue is when you look at the four regions they are not overly blessed with money, that is not being critical and everybody needs to be sensible.
"They all have quality sevens so where is the offer coming for Thomas to go back?
"Would that money best being spent bringing another seven back to Wales? I'm not sure, that's for them to make a call on."