Varsity matches: Oxford University to honour legacy of former prop Ian Williams
Last updated on .From the section Rugby Union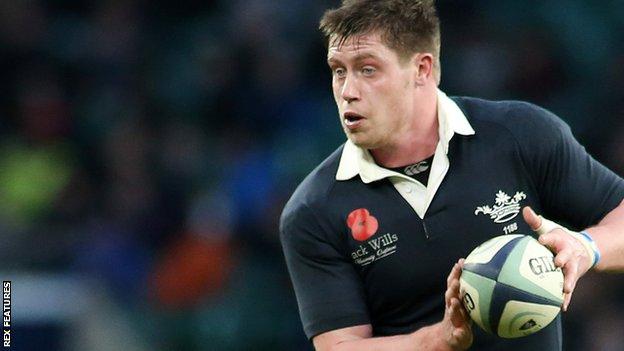 Varsity matches: Oxford v Cambridge
Venue:
Twickenham
Date:
Thursday, 6 December
Kick-off:
15:00 GMT
Coverage:
Women's match live on BBC Red Button and BBC Sport website and app from 11:20 GMT (kick-off 11:30 GMT)
Men's match live on BBC Two, BBC Radio Oxford, BBC Radio Cambridgeshire and BBC Sport website and app from 14:45 GMT
In life, Varsity matches were an occasion that seemed to bring the very best out of prop Ian Williams.
Now, nine months after his death from a previously undetected heart condition, the famous old rivalry will provide a platform for his legacy to grow.
The Ian Williams Foundation, established by his sister Helen, is campaigning to have cardiac screening made mandatory for players aged 16 and above at all levels.
Players from Oxford University, the team that Williams won three successive Varsity matches with between 2013 and 2015, will warm up for their latest meeting with Cambridge in shirts promoting that cause.
"We are trying to raise some awareness," Helen told BBC Sport.
"I know that Ian's three Varsity appearances were some of the proudest moments of his rugby career.
"I think his second Varsity is some of the best rugby I saw him play, ever. He valued those experiences."
Varsity was a joy for Ian and rugby union was not only a passion for him, but a career.
He died in February, aged 27, after collapsing as he walked onto the field for a training session with Championship club Doncaster Knights.
Ian would have turned 28 in the days leading up to Thursday's Varsity match.
'Commemorating Ian'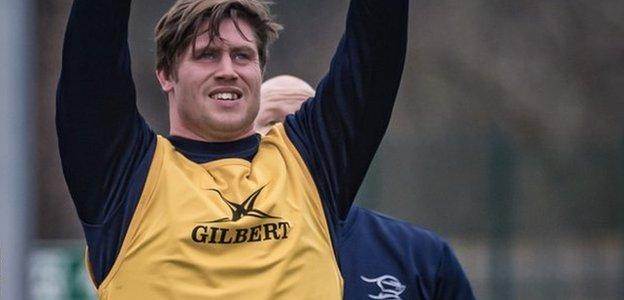 Dealing with Ian's death prompted Helen to raise money in his name.
Despite having a heart abnormality detected before that tragic day, he did not have further potential life-saving cardiac screening.
"I wanted to do something to commemorate Ian and make something of his legacy and make something come out of the loss," Helen said.
"We started receiving donations before we knew much of what had happened, and that it was heart related. Since discovering that, it has helped us work out what we want to do with the foundation.
"The more I learned about how Ian died, I just felt we could do more than just one-off giving. It could facilitate a real impact and actually change what was going on.
"What we discovered was that Ian's condition, the cause of his death, might well have been preventable, particularly if he had been screened."
Cardiac Risk in the Young (CRY) got in touch with the Williams family, who quickly established a campaign for more screening to be done in rugby union.
Cardiac screening does take place at a number of levels in the sport, covering junior internationals and Premiership academy players as well as full international and top-flight athletes.
However, it is not commonplace in England's second division, nor at semi-professional or amateur levels.
"What we found when we looked back in the history of his rugby playing is that he missed a couple of opportunities for screening and at other stages he hadn't had any opportunities at all," Helen said.
"I found that frustrating and it made me feel that cardiac screening should be made commonplace in rugby in general.
"We have long-term goals and huge aspirations, but my ideal outcome would be to make a change in rugby and that it has a knock-on effect, and we either move focus to rugby in another country or we move on to another sport.
"It is about the athletes as a whole."