Neath RFC: Welsh All Blacks lose players due to winding-up order
Last updated on .From the section Welsh Rugby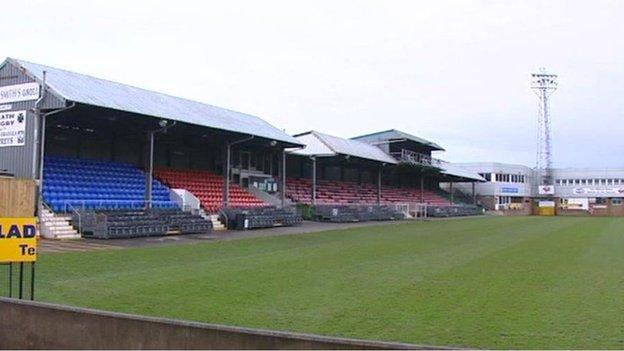 Neath have confirmed a "number of players" have left because the club faces a winding-up petition in court.
A hearing to decide the club's future will be held at Port Talbot Justice centre on 26 November.
Former Neath and Wales full-back Paul Thorburn said the club had become a "victim of professionalism" and fears others could follow suit.
"In the Premiership you have clubs playing serious money to their players which is damaging," he said.
Neath's general manager Gareth Howells confirmed players had left due to the current situation and "its impact on their contracts".
In a statement, he said: "While we are disappointed to lose players in these circumstances, we would like to thank them for their services to Neath and wish them well for the future.
"The winding-up order is in the hands of solicitors and we are awaiting a decision."
Neath RFC, which trades as Neath Rugby Limited, is facing a winding-up petition after the collapse of the club's owner Mike Cuddy's construction business Cuddy Group which went into administration in July this year.
Neath are currently bottom of the Principality Premiership with 10 defeats in 10 games this season but are also seven times champions.
This is not the first time the club has had issues with its finances.
In 2012, the club fought off a winding-up order from Her Majesty's Revenue and Customs (HMRC) over unpaid tax after settling the debt.
In 2014 it faced a winding-up petition over unpaid business rates owed to Neath Port Talbot council. Two years ago supporters asked the Welsh Rugby Union to intervene in the ownership of the club.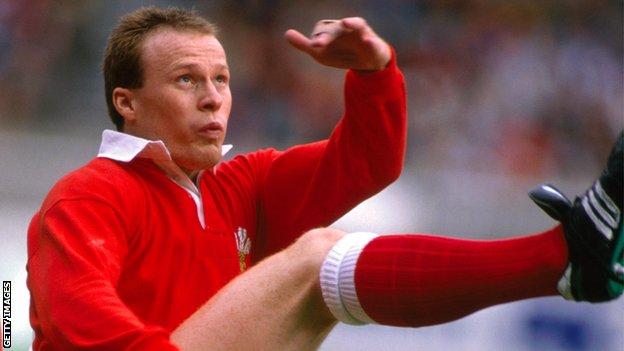 More clubs could follow - analysis
Former Neath and Wales full-back Paul Thorburn
It is disappointing for any club to be in this position. It is not a surprise because the club has been struggling for a number of years.
When the game went professional and we had the regional set-up Premiership clubs lost their status in terms of elite rugby.
Some were going to come through, others weren't. I am not sure the regional set-up has helped all clubs. Neath falls under the Ospreys umbrella but the relationship has not been that solid.
It would be a massive loss for any of the top clubs to go bust. Neath has a solid history and been the mainstay of many decades of club rugby.
I was fortunate to be a part of what was a great golden era of Neath's history. There have been historic situations where clubs have been bailed out but it's difficult.
What is happening here is a victim of professionalism. Some Premiership clubs are paying players and I don't think there is the money in Wales where anyone in that division should be paid.
We need to get back to old systems and structures where you get paid at the highest level, which is regionalism.
In the Premiership you have clubs playing serious money to their players which is damaging.
It is only a matter of time perhaps before other clubs go the way Neath appear to be going.