Hugh Gustafson joins Wales women as forwards coach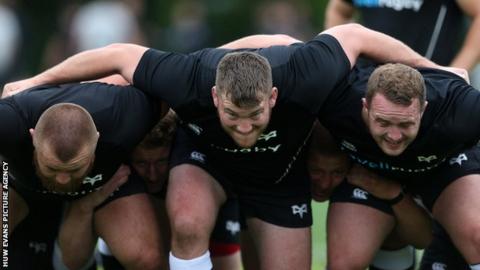 Hugh Gustafson has been appointed Wales women forwards coach.
The 31-year-old former front-rower, who has played for Ospreys, Dragons and Wales Under-20s, will work with backs coach Gareth Wyatt under boss Rowland Phillips.
Gustafson is Ospreys academy skills coach, Swansea RFC forwards coach and Swansea University head coach.
"Hugh has shown a lot of promise, making a smooth transition from playing to coaching," Phillips said.
"Gareth and Hugh are both rugby people, and while both have played to a high level they've also made great inroads into coaching.
"They're very in tune with how the women's game is developing in Wales and they've got a clear, detailed approach to the international game which will serve the women's programme well."