Ross Moriarty: No playing style change for Wales back-rower
By Gareth Griffiths
BBC Sport Wales
Last updated on .From the section Rugby Union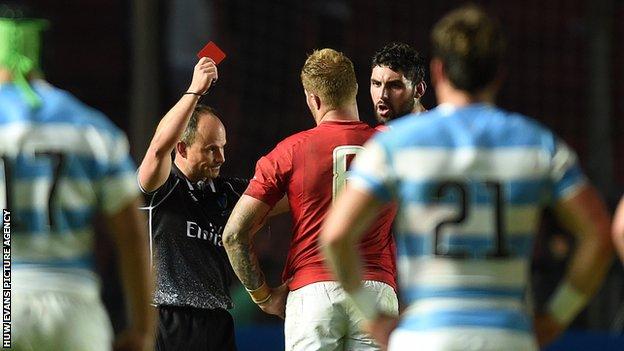 Wales back-rower Ross Moriarty says he will not change his aggressive approach despite being sent off against Argentina in June.
The British and Irish Lion will miss the beginning of the season but has vowed to maintain his style.
"I won't change," said Moriarty.
"Being the way I am has got me to where I have today.
"I can't change too much and take certain things out of my game."
The 24-year-old, who joined the Dragons for the 2018-19 season from Gloucester, admitted the offence, apologised and accepted the red card.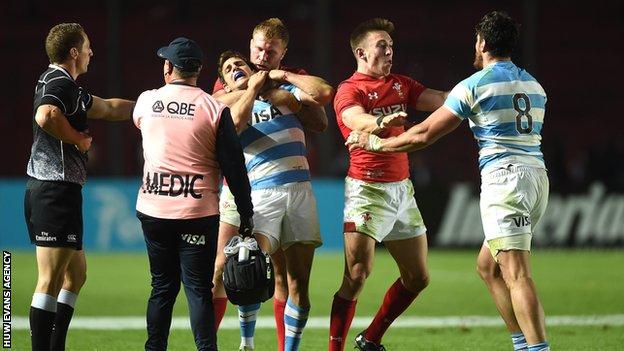 "I was disappointed to finish the tour how I did but there is plenty of rugby so I am sure when I get back, I will definitely make up for it," said Moriarty.
"A lot of players have lost their heads a lot more than I have in rugby. There is always going to be times players do silly things.
"I could have done a lot worse. I did what I did and got red carded and paid the price.
"Choking people out is going to have to go out of it. That was just a silly moment I will regret."
Moriarty believes he was provoked.
"I don't justify what I did but if somebody smashed your head in the floor what would you want to do?
"That is what some people forget sometimes. It is a physical game and sometimes people do things which people overlook and only see the end result."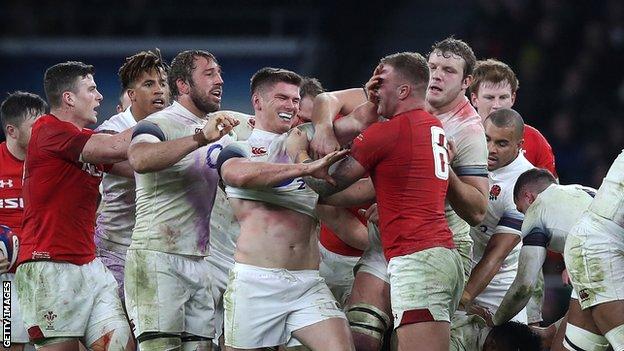 The tour took a small gloss off Moriarty's overall contribution after he produced three outstanding performances in the win over South Africa and couple of victories against Argentina.
"I enjoyed the tour," said Moriarty.
"Considering how little I played during last season I was happy the work I got through.
"I felt I made good impact on the games, my physicality was right and that is what we needed.
"It was a young squad... a lot of players had not played for Wales and I felt I gave them confidence.
"I do what I do and I am not going to change that and I am going to keep on doing it.
"I was happy to get on the field for three times in a row for the first time in the whole season."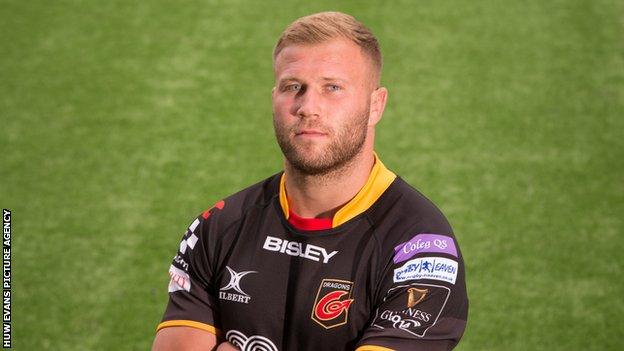 Moriarty was criticised on social media after the incident and closed down his Twitter account, but he insists he is not bothered by the reaction.
"I'm not too fussed on what other people have got to say about me," he said.
"Everyone has their own opinions but, personally, for players, why do you need to listen to what they have got to say?
"It's my family which I care about most. They will tell me if I'm not very good and I'll accept that from them and they will also tell me if I have played well."
Moriarty is suspended for pre-season and will miss the Dragons' opening Pro14 match against Benetton on 1 September, but is available for the game at Rodney Parade seven days later against Southern Kings.
"I think everyone knows what I am about and that is what I will bring every week," said Moriarty.
"People should not expect anything less. There are a lot of changes that have happened here and I am excited to see what we can do."