Uzair Cassiem: Pro14 rivals Super Rugby, says new Scarlets signing
Last updated on .From the section Rugby Union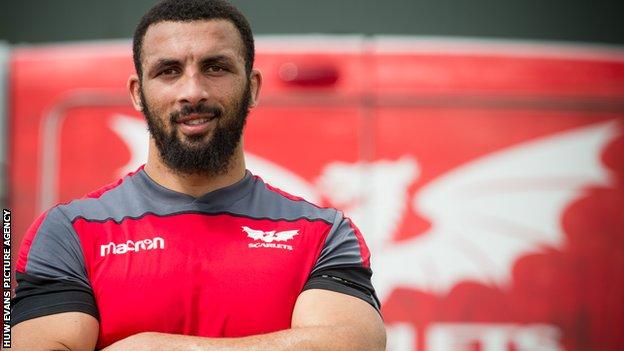 New Scarlets signing Uzair Cassiem believes there are too many teams in Super Rugby and the Pro14 now rivals the southern hemisphere tournament.
The Springbok number eight has arrived in Wales from Cheetahs and says attendances are down in Super Rugby.
Cassiem says it is possible more South African sides could become part of the Pro14 after Cheetahs and Southern Kings joined in 2017-18.
"Super Rugby is too long and shouldn't have gone to 18 teams," said Cassiem.
The southern hemisphere club competition now includes 18 teams from five countries with Japan and Argentina joining sides from New Zealand, South Africa and Australia.
"From what I have seen in Super Rugby over the past year the stadiums are getting emptier and emptier," said Cassiem.
"If it was smaller there would be stronger teams meaning the games would be far more competitive.
"When South Africa had just four teams in Super Rugby they played some very good rugby and were successful."
'Challenging competition'
Cassiem joined the Scarlets from the Cheetahs along with Clayton Blommetjies after the South African sides' first season in the Pro14.
"It's a wonderful competition," said Cassiem.
"It was something new for the boys and the travelling is not too exhausting or taxing on the body.
"It is a challenging competition which is right up there with Super Rugby and close to Test match environment.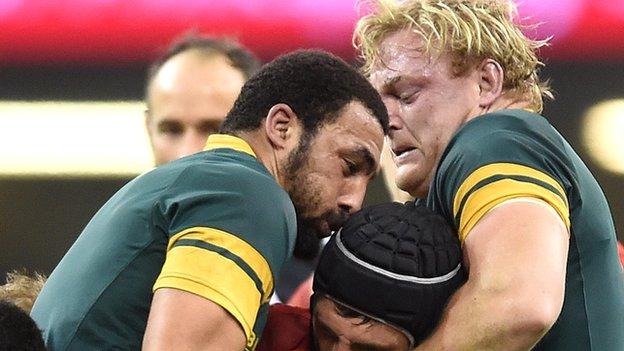 "Although it is a little bit slower than Super Rugby, it is more physical, that is the side you can relate to Test match rugby.
"The South African sides have learned the lessons from last season and know what to expect. They will be better prepared and strengthen their squads more."
There have been suggestions the Pro14 could expand to 16 clubs in the future with more South African sides becoming involved.
"I heard those rumours and that's a possibility," said Cassiem.
"It is a great competition and the way forward. If there were more South African sides in Pro14 it would be more of a driving force for the players to come to Europe.
"Players like to test themselves and the Pro14 is new boundaries for us South Africans.
"That's what I love about the competition, it's a new environment with new players to play against."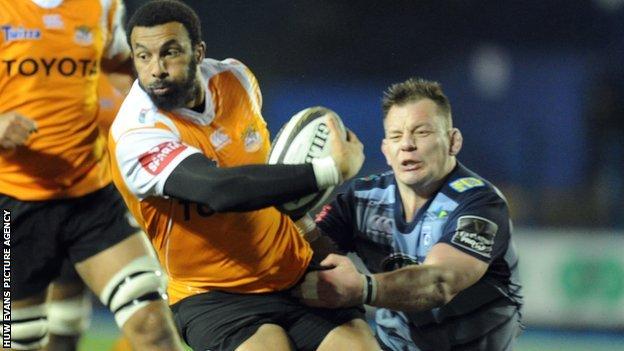 Cassiem has played eight times for South Africa having made his Test debut against Wales in November 2016 in Cardiff and played his last Test at the Principality Stadium in December 2017.
The 28-year-old back-rower will look to fill the void left by Scotland captain John Barclay who has departed for Edinburgh and Irish international Tadhg Beirne, who has joined Munster.
"I love the culture of the club and things are happening here," said Cassiem.
"We have seen over the last three years they have been in the play-offs and won the Pro12.
"We can take it a step further next year."