Rowland Phillips revamps Wales women's regional rugby championship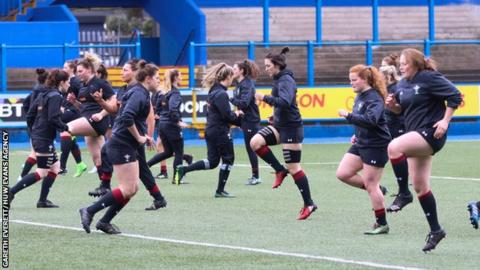 Wales Women's Regional Championships has been revamped to help make players competitive for the 2021 World Cup.
Wales coach Rowland Phillips thinks the changes will aid World Cup preparation.
"It's an ideal time for a fresh start and put measures in place to ensure we are as competitive as possible when that time comes around," he said.
The championship between Ospreys, Cardiff Blues, Scarlets, RGC 1404 and Dragons will change to a compact run of games at the start of the season.
During the summer the coaching team will run a pre-season skills and conditioning programme.
It will conclude with six weeks of competition starting at St Helens, Swansea in September.
Previously, regional games were spread across the whole rugby season.
Wales Women finished bottom of the table in this year's Six Nations.
Phillips has appealed to any player with regional or international ambitions to register before the programme begins later this month.