Ex-Wales coach Lynn Howells to leave Romania role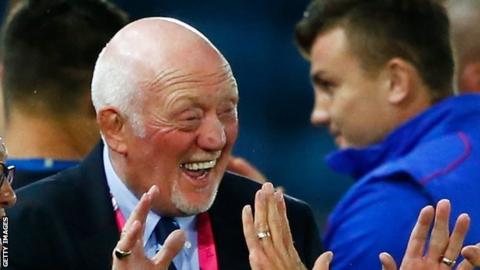 Former Wales coach Lynn Howells is to leave his role as Romania boss as they face possible elimination from the race to make the 2019 World Cup in Japan.
Spain will make the 2019 tournament if they beat Belgium in the Rugby Europe Championship at the weekend.
Romania can still make Japan, but 67-year-old Howells will not be in charge beyond Sunday, when they face Georgia.
He led Wales as caretaker in Japan in 2001 while then coach Graham Henry took charge of the Lions in Australia.
Romania face play-offs involving Portugal and Samoa to qualify for a place in Pool A at the 2019 World Cup.
Howells has been in charge of Romania since 2012, having coached at Pontypridd, Cardiff, Celtic Warriors, Leonessa and Edinburgh.