Sinoti Sinoti: Newcastle Falcons winger signs contract extension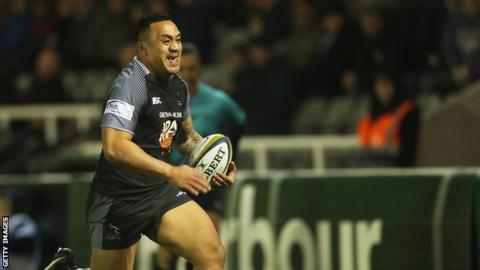 Samoa winger Sinoti Sinoti has signed an undisclosed-terms contract extension with Premiership side Newcastle Falcons, beyond the current season.
Sinoti, 32, has three tries in nine league games this season to take his total to 14 in 57 matches since joining the club in December 2013.
The former Toulon, Aironi and Wellington player has made five Test appearances for his country.
"Sinoti has a unique skill set," said director of rugby Dean Richards.
"He finds space where other people would not be able to and it's a huge boost to the club that we are able to plan ahead with him as a key weapon in our armoury."