Newcastle Falcons: Kingston Park redevelopment plans approved by councillors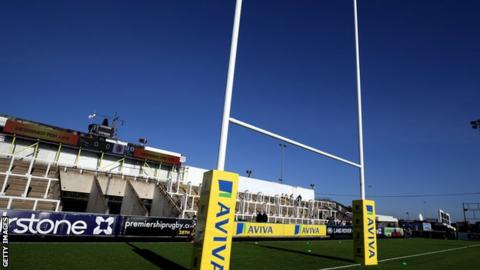 Newcastle Rugby Limited have received planning permission to redevelop areas of Kingston Park, increasing capacity and adding parking and infrastructure.
City councillors have approved the proposed improvements.
The main plans include the overhaul of the North Stand to provide additional covered seating, hospitality and new fitness and medical facilities.
"Our [Newcastle Falcons'] home crowds have risen consistently for the past few seasons," owner Semore Kurdi said.
"We have regularly run out of seats and hospitality places and it is important that we meet the demand for the increasing number of supporters who wish to attend our games.
"Our new community pitch will further enhance the great links we have with clubs, schools and groups in our region, and the additional training, medical and office space allows our rugby department to continue the improvements they have been making."
Both union side Newcastle Falcons and league counterparts Thunder come under the Newcastle Rugby Limited umbrella.