Elliott Dee: Wales squad hooker agrees new Dragons contract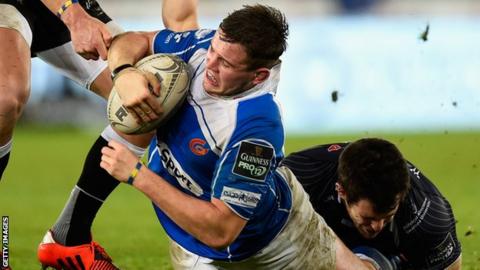 Wales squad hooker Elliot Dee has signed a new contract with Dragons.
The 23-year-old has won two Pro14 man of the match awards this season while scoring five tries in six matches.
His three-year deal comes four days after Wales squad prop Leon Brown committed himself to the Gwent region.
"It feels great to have hit a bit of form for the Region that I love, and I am really proud to have signed a new three-year deal for the Dragons," said Dee.
"I have always wanted to be a Dragon . . . I am from Gwent and I wouldn't have wanted to sign anywhere else."
Dragons Head Coach, Bernard Jackman added: "Elliot is one of the hardest trainers I have coached. He strives to get better every day and is passionate about the Dragons and the future of the region.
"I feel the environment that we are creating at the Dragons can help Elliot fulfil his dream of playing for Wales."