Cornish Pirates must 'up the ante' in training says coach Gavin cattle after loss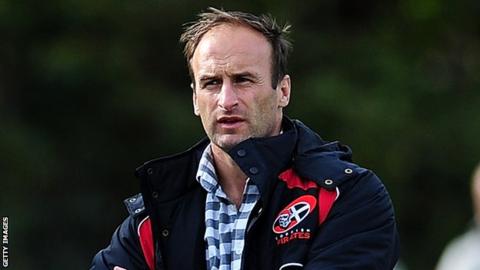 Cornish Pirates boss Gavin Cattle says his squad will have to up their work rate in training in order to end a run of poor results.
A 28-26 defeat at Yorkshire Carnegie was their fourth in five games.
But they have earned bonus points in all their losses and played three of the top four in the Championship.
"The disappointing thing is that we're doing stuff in training and it's breaking down under pressure," Cattle told BBC Radio Cornwall.
"It's not going to come easy to them, they're going to have to put two or three works of proper hard graft in.
"We're talking about it, now we're going to have to raise that physicality in training, because that's the only way we're going to replicate what's happening at the weekend.
"We've got to go through the mill in training now, it's all very well being fresh for the weekend, but if we're breaking down in certain components that we're repeating we've got to up that ante in training."