Glasgow Warriors' Adam Ashe turning game - and his life - inside out
By David Currie
BBC Scotland
Last updated on .From the section Rugby Union
Adam Ashe has made more tackles - 43 to be precise - than any other player so far in the Pro14 this season.
That's helped Glasgow Warriors win all three of their matches in the league so far in the campaign.
But there's a lot more to the 6ft4in Glasgow number eight than sheer physicality.
He and former Warriors team-mate Grayson Hart have a social media channel dedicated to the nature of human thought and mental well-being.
They are devotees of what's known as the Inside-Out Paradigm and they want to share what they feel are its benefits - not just with fellow sports men and women.
"I guess the work I share is about pointing people in the direction of what the human experience is really about," explained Scotland forward Ashe.
For Ashe, that's about stressing the causal relationship between thought and feeling.
"It's pointing out that feelings are connected to thinking 100% of the time," said the 24-year-old Scot. "It can seem our feelings can be connected to things other than our thinking.
"This is about pointing people to the causal relation of things; that all feelings are related to thinking and not the other way about."
Ashe, who spent a long time sidelined with foot and hip injuries, says he stumbled across books on the paradigm when he was at a low ebb in his life.
An internet search for, as he remembers, "books that make you feel better", pointed him toward the inside-out theory.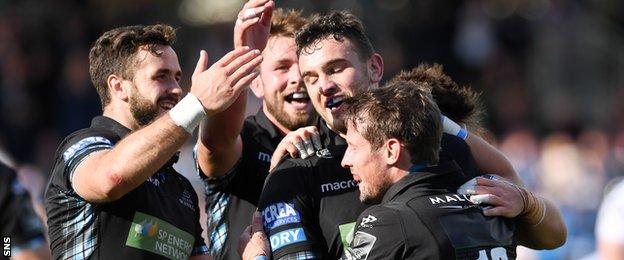 "I've always been interested in psychology and sports psychology, but I came across this work when I was probably struggling a little bit in my life through various different things," he recalled.
"I happened to come across this and, within a few months, experienced a real transformation in my life.
"At times, we all struggle and go through adversity in life and I think that it important to show that that's normal."
So what does following the Inside-Out Paradigm involve?
Very little actually, according to Ashe. "There's no doing involved," he said. "It's not a mediation. It's simply an understanding.
"People intuitively understand that their feelings are connected to their thinking. It's just reminding them of that.
"As human beings, it's natural to look outside when we are feeling low and blame feelings on things. This is about un-shrouding the misunderstanding so you realise what is 'in there' was always.
"Understanding this and seeing the nature of how thought works has allowed me to navigate life more smoothly and manifest itself differently though every individual's life.
"But there's a common thread that, when people come to understand this, they are able to act with love and compassion and that's badly needed in the world today.''
Pro 14 Conference A leaders Munster will be the next team to feel that sort of love - or perhaps not - when they play Ashe and his Warriors at a sold-out Scotstoun Stadium on Friday.