BBC Sport - Benetton Treviso coach Kieran Crowley hoping for consistent performances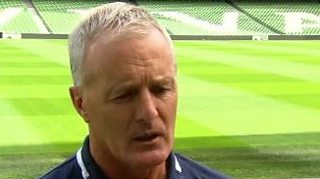 Treviso coach Crowley hoping for stability
Benetton Treviso coach Kieran Crowley hopes a change of culture and a smaller than usual turnover of players will help his squad produce more consistent performances in the 2017-18 Pro14 season.
The Italian outfit host Ulster at Stadio di Monigo on Saturday after losing 34-3 away to Munster in their opening fixture last week.
Treviso and Ulster have both been included in Conference B for the revamped tournament and Crowley expects "an Ulster team who are always knocking on the door to bring a physical approach to the game".
Get Inspired Activity Finder
Run by the BBC and partners
Find ways to get active near you: