John MacLean: Former Llanelli coach dies aged 86
Last updated on .From the section Rugby Union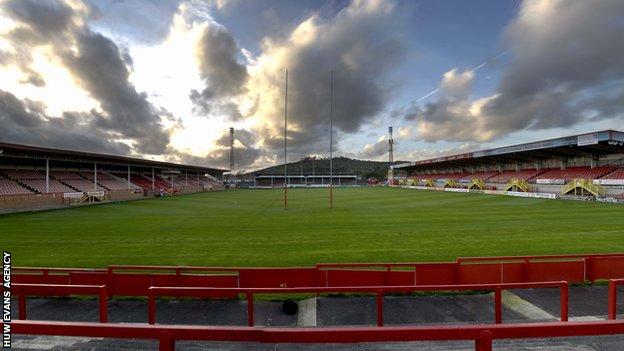 John MacLean, the coach who laid down the blueprint for Llanelli RFC's style of attacking rugby, has died aged 86.
He coached Llanelli in 213 games between 1978-82, later serving as chairman of the Welsh club and a member of the Welsh Rugby Union committee.
MacLean produced a document setting out his principles of how the game should be played.
His views came to underpin the way Llanelli, and later the Scarlets, approach the game.
MacLean wrote: "The philosophy of Llanelli RFC will be to try and provide entertainment and excitement for its supporters by playing effective and adventurous winning rugby, in a style which will be enjoyable for both player and spectator.
"Hopefully it will be rugby football of quality which incorporates the belief that such an approach involves the taking of justifiable risks, especially in running the ball from our own line and behind."