Cornish Pirates sign Nicolas Coronel and Angus Taylor on one-year deals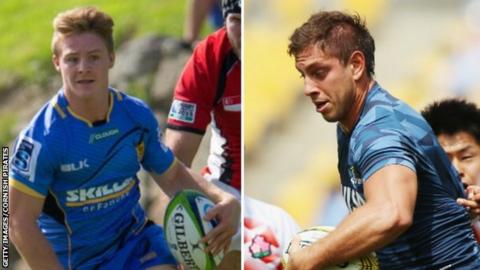 Cornish Pirates have signed Argentina sevens player Nicolas Coronel and Scotland-born Australian Angus Taylor on one-year contracts.
Coronel, 25, can play at centre or wing and had been playing for top-tier Italian side Lazio.
Taylor, 21, played for Redruth last season and had been on trial with Championship side Pirates.
"He's done a really good job for Redruth and has ambitions to progress further," said coach Gavin Cattle.
On Coronel, Cattle added: "He should certainly bring a bit of physicality to the squad, and being so versatile will add another dimension to our game."