Cornish Pirates: Marlen Walker and Dan Lee sign new deals at Championship club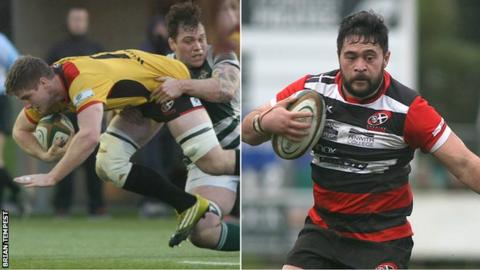 Cornish Pirates forwards Dan Lee and Marlen Walker have signed new two-year contracts with the Championship club.
New Zealand-born prop Walker began his career at Auckland Blues but recently played his 52nd game since joining the club from Weston-super-Mare in 2015.
Back rower Lee has scored two tries in 10 appearances this season.
Forwards coach Alan Paver said: "This is good news. Both Marlen and Dan have been an integral part of our recent development as a team."