Martin Haag: Ex-England forward will help Cornish Pirates coaches - Gavin Cattle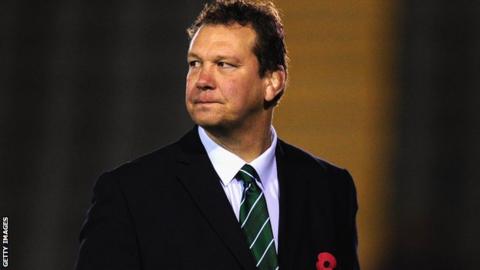 Cornish Pirates coach Gavin Cattle says Martin Haag will help develop him and fellow coach Alan Paver.
The ex-England player and England Under-20 coach, who has also coached Bath's forwards, has joined Pirates to mentor the pair.
He is spending one day per week at the Mennaye observing the duo.
"It's quite easy to focus on the players' output but you need to keep track on what on you do as a coach as well," Cattle told BBC Sport.
Haag was brought up in Cornwall and played for the county, and still has family in close proximity to the Penzance-based club.
"He's playing an observing role and watching us as coaches on the training pitch, acting as a sounding board for anything," added Cattle, who, like Paver, has signed a new deal until May 2019.
"He's got a wealth of experience and he'll be there to be a mentor of some sort and a resource for us to discuss any rugby issues if need be.
"We have a very open environment and we often have guest coaches in to see if there's something we're missing."