Guernsey Raiders target top-five finish after Westcombe Park victory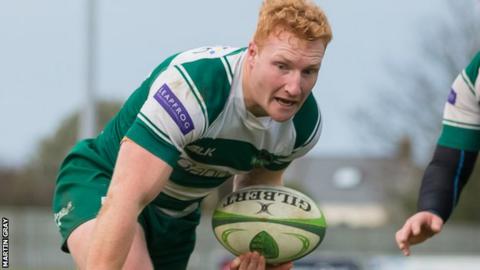 Guernsey Raiders boss Jordan Reynolds says his side are targeting a top-five finish in National Three London.
Having been 9-0 down, the island side won 25-16 against Westcombe Park thanks to tries from Ned Brown, Owen Thomas and Jason Batiste.
"At the start of the season we wanted to be in the top six, and we're kind of there now," said Reynolds.
"We've reassessed it and we'd love to be top five and into that next spot, or maybe jump into that fourth spot."
The victory was sixth-placed Guernsey's third in succession and they are now two points off Shelford who are fifth, although there is an 11-point gap to fourth place.
"There's a lot of games to play and a lot of wins you have to have to do that, so it's about us applying ourselves and making sure we can do it," Reynolds told BBC Radio Guernsey.
"The target for us now is fifth, which is very doable."