Kieran Hallett appointed Plymouth Albion head coach after Dan Parkes exit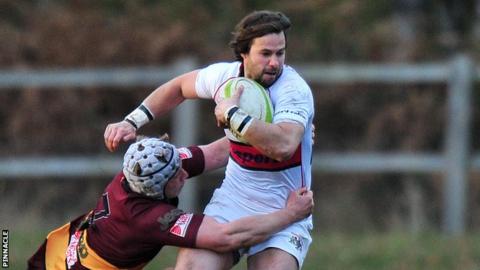 Plymouth Albion player-coach Kieran Hallett has been promoted to the head coach by the National One club.
Hallett, who will continue his playing role, takes over following the resignation of Dan Parkes after five month in charge.
Fly-half Hallett will be assisted by Exeter forward Julian Salvi as the club's defence coach as and when his Chiefs commitments allow.
The 31-year-old is expected to add another assistant coach soon.