Guernsey Raiders: Jordan Reynolds rues mistakes after defeat by Southend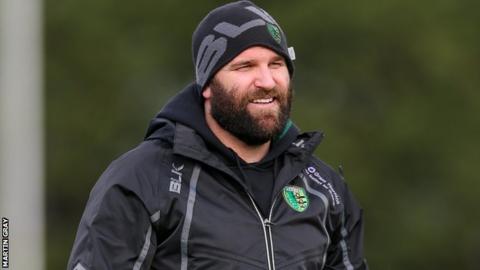 Guernsey Raiders boss Jordan Reynolds says his side paid the price for too many errors as they lost 34-12 at Southend in National Three London.
The defeat was the Raiders' second in as many weeks, after losing to top-of-the-table Hertford seven days earlier.
"We turned over the ball 17 or 18 times, we can't afford to do that," Reynolds told BBC Radio Guernsey.
"Our missed tackle count by half time was between 15 and 18, and that's more than we do in a whole game."
The loss was Guernsey's third of the season, but the Green and Whites stayed fifth in the table, 10 points behind Hertford.
"I just don't feel we were ready on the day for that contest, our squad went through a lot of changes during the week, there were some inconsistencies there as well.
"But at the same time we've got to take responsibility for the errors that we made and for the missed tackles."