Guernsey Raiders hope for injuries boost by start of November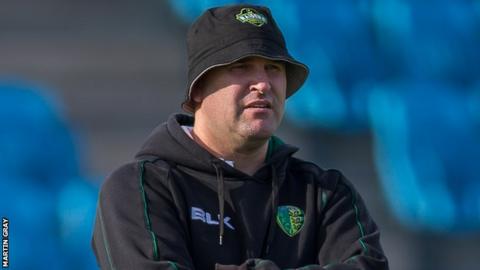 Guernsey Raiders boss Jordan Reynolds hopes a number of his key players will be back in time for next week's game with third-placed Tonbridge Juddians.
Luke Jones, Ned Brown, Blair Campbell and Jason Batiste have all been absent because of injuries.
The Raiders dropped from third to fifth in National Three London after losing to top-of-the-table Hertford last week.
"Next week we could have the majority of our guys back," Reynolds said ahead of Saturday's trip to Southend.
"A lot of the guys wanted to play this week, but we decided to rest them for another week because we didn't want to prolong any injuries that were there at the moment."
Raiders are likely to be without full-back Sam Whitehead until December, but Reynolds hopes he will be able to keep most of his squad fit following the Southend game.
"To get to full strength is unachievable for any team," he told BBC Radio Guernsey.
"But if we can get to a certain point where we've got 80% of our starters in the side then that's a good week for us, so that's what we're aiming for."