British and Irish Cup: 'Subdued and flat' Cornish Pirates ease past Ospreys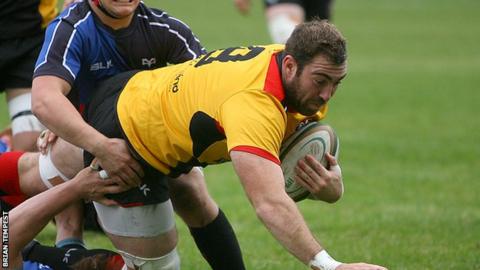 Cornish Pirates coach Alan Paver says his side could have played better as they beat Ospreys Premiership Select 41-5 in the British and Irish Cup.
Tom Duncan and Alex O'Meara each scored two tries, while Marlen Walker and Alex Cheesman also scored.
"Everything seemed OK in the warm-up, but when we came out we seemed a bit subdued and flat," Paver said.
"There were lots of mistakes, but from a personal point of view I think we lacked that last 10% mental effort."
The win was Pirates' second straight victory, to leave them a point behind pool leaders London Irish ahead of back-to-back games with the former Premiership club in December.
"All the games so far have been high-tempo physically, and win or lose we've always gone in 100%," Paver added to BBC Radio Cornwall.
"We got stripped a few times, made some unforced errors and looked a bit high in the contact, which is unlike us, but we managed to do enough."