Regan King: Jersey Reds have themselves to blame for successive losses
Last updated on .From the section Rugby Union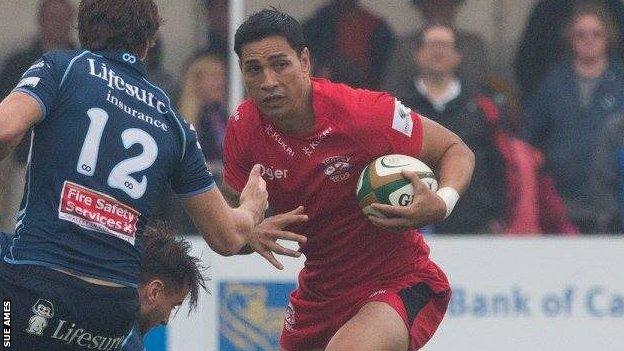 Jersey Reds must improve their decision-making after defeats in their last two games, according to their former All Black centre Regan King.
"It's not us being beaten by a better team, we just haven't executed at the correct times," King told BBC Jersey.
"It's nothing we can't fix ourselves, but it's happened twice in the past two weeks so we need to make sure we get it right this weekend."
After beating Premiership side Worcester in their final pre-season game and registering wins over Richmond and Bedford, the island side's two bonus-point defeats have seen them drop to fifth in the Championship.
"It's about making the right decisions at the right times and backing our defence," added summer signing King.
"There's no need to infringe, our defence is really good, we just need to stick with the systems.
"There's a bit of disappointment over the last two weeks, but that's a great thing as it shows the expectations that we have of each other."