Leicester Tigers players disciplined after Treviso incident, says Richard Cockerill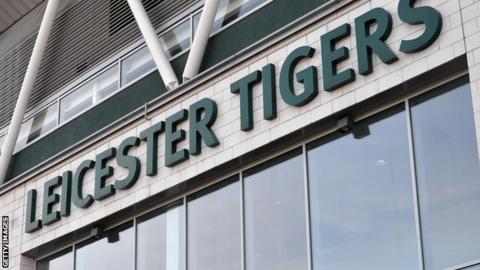 Leicester Tigers have taken disciplinary action against a number of players following an incident during the club's pre-season trip to Italy.
Italian carabinieri - military police - were called to a fast food restaurant following the team's win against Treviso on 19 August.
A player was alleged to have taken food without paying, having become impatient in a queue.
Tigers boss Richard Cockerill admitted it made the club "look a bit silly".
Cockerill, who refused to name the players involved, added: "They have been dealt with. It is disappointing for obvious reasons.
"There was a player who took a cookie from a jar and that was paid for by the time the police arrived.
"It all died down. It was something of nothing, but the players involved have been dealt with by myself and that's the end of the matter.
"It is private. It was dealt with swiftly and it was not particularly serious otherwise it would have been dealt with by the police."
Leicester begin their Premiership campaign at Gloucester on Friday evening.