Aviva Stadium in Dublin to host Pro12 final in 2017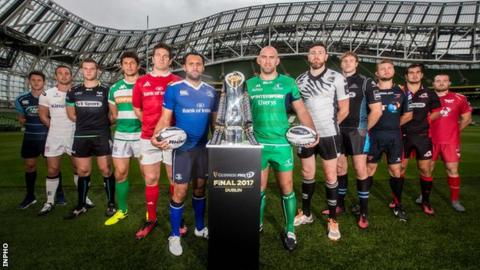 The Aviva Stadium will stage next May's Pro12 final with the announcement made during the launch of the 2016-17 season at the Dublin venue on Tuesday.
Connacht are defending champions after their 20-10 win over Irish derby rivals Leinster at Murrayfield.
"Aviva Stadium is another grand stage that rewards clubs, players and fans from across the Championship," said Pro12 managing director Martin Anayi.
"Since its redevelopment in 2010 it has fast become an iconic rugby arena."
He added: "After a thrilling final at Murrayfield that set a new attendance record, it seems only right that we should try to raise the bar yet again here in Dublin."
The Pro12 final will be played on Saturday, 27 May.